Online Network Marketing Social Media Strategies
Thursday, September 16th, 2010 at 11:21 am
Online Network Marketing Social Media Strategies
Online network marketing is the direction of the future for the network marketing industry and social media plays a key role.   Most people have a basic knowledge of Facebook; however, there are numerous other social tools at the disposal any network marketer.  Today I want to talk to you about how to effectively use online social media in your day to day network marketing activities.
Let me start off by giving you a brief working definition of social media.  This would be content that is created and disseminated through social networks.   There are two primary forms utilized online today.  Social interaction sites are built around user content like that found in Facebook, Twitter and Myspace.  The other common form is social bookmarking, where users bookmark content of interest for other users to find.   Social bookmarking sites include Digg, Reddit and Stumbleupon to name a few.
The easiest way to understand the power of social networking is to think of it in terms of your own public relations engine.  These social tools create a platform for you to not only create an identity for yourself, but they allow you to create brand awareness and name recognition.
The key to making social media work is to become an active participant in the ongoing online dialogue.  Your first step with any social networking is simply to get involved.  On social networking sites like Facebook, take time to comment on the posts of other people and talk about your own experiences.    Because people are drawn to visual content, post pictures and videos of yourself.   On sites like Digg and Reddit, comment on people's bookmarks and give thumbs up or thumbs down recommendations.
Online Network Marketing Strategy
Now let me get into strategy with you.   I will use this online network marketing blog post for my example.   Once this entry is complete, I will post it to Twitter.   Twitter will then post the blog post with a link pointing back to the original entry.  Others on Twitter will "retweet" my original post.  Meaning that they will broadcast that entry and link to their Twitter followers.
From there I will submit this entry to Facebook, again using a link back to the original entry.  This means that my blog post will show up on my profile wall and it will show in the news feed of those who have connected to me as friends.   To add extra potency to this strategy, set up a fan page.   Any post to your fan page will show up on the wall of those who are fans of your page.  This means that your post is not only visible to them, but it is also visible to anyone who visits their page.
The next step in the process is to get the blog content socially bookmarked.  This entry will be submitted at minimum to Digg, Reddit and Stumbleupon.   These services will categorize the submission by keyword, so that others looking for content on this topic will be introduced to this blog post.   From there, they can like or dislike the content, comment and share it with others.
The final piece of the social blitz is the creation of a short video that promotes the content of this entry.  In the next few days I will create a video that is uploaded to my Youtube channel.  In that video I will give a brief summary of this blog entry and link it back to this post.
To make this whole process of social networking online more efficient, I have automated most of this process through the use of my blog's RSS feed and the Onlywire submission service.  By taking this step, the majority of this process operates on autopilot.
Your online network marketing will be most effective when it is coupled with a powerful social media strategy.
If you enjoyed this post please 'like & share' this page.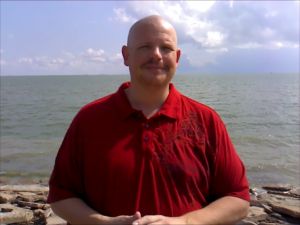 CLICK HERE to work with me personally!
Tagged with: facebook • social bookmarking • social networking
Filed under: Network Marketing Online
Like this post? Subscribe to my RSS feed and get loads more!