The Two Killers of a Network Marketing Business
Tuesday, August 3rd, 2010 at 3:21 pm
Each year multitudes of people participate in a network marketing business, but unfortunately a large percentage of those people never make it.  Statistics tell us that the average network marketer remains in their business for less than 90 days.  So what is it that kills so many network marketing businesses?  How is it that some people make enormous fortunes in MLM while others seem to die on the vine?  When you really begin to examine the difference it comes down to two things.  I call these the killers of a network marketing business.   When these two things are overcome, there is no stopping your business.   So what are these two things?  A lack of leads and a lack of cash flow.
Let me start by addressing the first one.  Leads are the oxygen of a multi level marketing business.  If you are not talking to people about your product or business opportunity, there is no way you are going to succeed, much less survive.  The problem that most individuals encounter is that they have a limited, if not non-existent, lead flow.  Once they have chased down their mother, father, brothers, sisters, aunts, uncles, co-workers and the people at church they are pretty much tapped out.  By this time most people are discouraged as well, because they have been rejected several times in this process.   This discouragement is compounded when they see people at their opportunity meetings talking about their big checks or their advancement in compensation levels.
To overcome this business killer, a marketer needs to learn to generate leads for themselves.  The most productive method of lead generation comes from the utilization of online methods; however, many of these same principles can be applied to offline tactics as well.  The most important element of lead generation is you as the individual.  You have to craft your own personal brand that will draw people to you.  When you become value added to the market place, the leads are much easier to cultivate.  Again this is more easily accomplished online, simply because of the ability to communicate with a much broader audience immediately.  The speed and volume of communication allowed by the internet is always to your advantage.   The next critical component needs to be a lead capture process.  The question that must be answered is how you are going to get the contact information of the window shopper.  The problem with with simple display type advertising online or offline is that it does not initiate a relationship with your customer.  It is in fact much like driving past a billboard.  Lead capture is most often accomplished through a funded proposal, which simply means that you will give the prospect something of value in return for their contact information.
The second primary MLM business killer is a lack of cash flow.   Cash flow is the life blood of your business.  Without cash flow, your business will become a burden instead of a blessing.  Let me explain through an example.  Bill and Jane join XYZ company and begin their business.   Each month Bill and Jane incur monthly business costs of $250.  This includes their autoship, their website, their marketing materials, etc…  We move down the road 3 months and Bill and Jane have shelled out $750, but they have only created $50 in commissions from their business.  This means that the other $750 has come out of their pocket.  Common sense will tell you that this pattern can't continue for any length of time.  Bill and Jane did not go into business give away all of their money.
The answer to this business killer is monetization of your sales process.  Let me explain how this works.  Bill and Jane begin presenting their leads with book on business building, a motivational cd, web hosting services and domain registration.  Each of these products pays a commission to Bill and Jane apart from their primary business.   Each month their commissions from these monetization items creates $500 in commissions.   Now Bill and Jane not only have covered the expenses associated with their business, but they have another $250 above and beyond that can be reinvested into their business for further growth.  Now that Bill and Jane can stay in the game financially, they will have more time to prospect for leads and be doing it from a position of power, not desperation.
If you are serious about seeing your network marketing business grow, don't let these two killers destroy your dreams.
If you enjoyed this post please 'like & share' this page.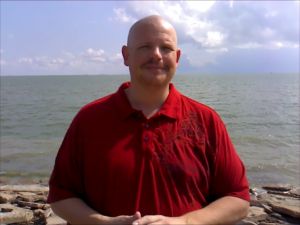 CLICK HERE to work with me personally!
Tagged with: business • lack • lead • mlm • multi level marketing • network marketer • network marketing business • personal brand • problem • productive method
Filed under: Network Marketing Business
Like this post? Subscribe to my RSS feed and get loads more!