Choosing An MLM Lead Generation Strategy You Can Stick With
Thursday, August 26th, 2010 at 8:57 pm
Your MLM lead generation strategy is critical
Your MLM lead generation strategy is critical to your long term business success.  It is important that you evaluate your own personality when choosing your strategy.  A strategy that does not match your personality or skill level will become cumbersome to you and will ultimately be short lived.   On the other hand a strategy that matches your personality will be highly rewarding and come somewhat naturally.
It is no secret that succeeding in your MLM business is going to require an investment of time and perhaps even money on your part.  It just makes sense that these investments into your business be as productive and fruitful as possible.  I've listed a few suggestions below that may be helpful for you in choosing your overall lead generation strategy.
Choosing Your MLM Lead Generation Strategy
If you are someone who is highly outgoing and sociable, then social media would be your first tool of choice.  Social media works well for those who tend to be the life of the party both online and offline.  Web sites such as Facebook, MySpace and Twitter will allow you to showcase your magnetic personality to a large audience.  Because people connect with you easily, it will be important for you to add value to your social media interactions to cement those relationships for a more long term connection.  A second powerful lead generating tool for an extroverted personality is video marketing.   Video will not only provide a presentation platform, but it will also allow the energy and enthusiasm of your conversation touch the viewers of your content.
For those with a more creative side, you are likely to find lead generation strategies that involve content creation much more rewarding.  These strategies would primarily focus on blogging and article writing.   People who excel using these methods are very good at communicating thoughts and ideas through the written word.  Your ability to break complex subjects into small bite sized pieces will make you an asset to the network marketing community.  In addition, those who are seriously seeking information on MLM will generally spend time looking for articles and information related to a particular company or the industry as a whole.  Video marketing can also be a powerful secondary tool for this group as well; however, many times these individuals are timid in front of the camera.  For someone fitting that profile, videos using a voice over, screen capture of a Powerpoint presentation is highly effective.
For those who are more analytical in nature, pay per click advertising is most often the best choice for their MLM lead generation strategy.  Analytical people enjoy numbers, so things like impressions, clicks, conversions and cost per action are fascinating to them.  These individuals will constantly be looking for ways to modify their ppc campaigns for greater rates action and conversion.   As a secondary tool, many with this type of personality also find article writing and blogging to be highly satisfying.  The primary difference in their content is that it tends to be more technical in nature and less personal and emotionally oriented.
By choosing the right MLM lead generation strategy for your personality, you will not only generate greater numbers of leads, but you will find the process much more rewarding.
If you enjoyed this post please 'like & share' this page.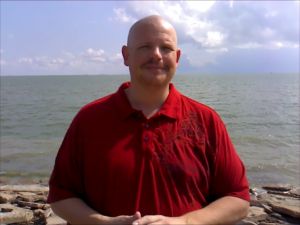 CLICK HERE to work with me personally!
Tagged with: lead • lead generation • mlm • mlm lead generation • mlspHost • personality • strategy • tool
Filed under: MLM Lead Generation
Like this post? Subscribe to my RSS feed and get loads more!