Whiteboards – They're Not Just For MLM Presentations Anymore
Thursday, July 12th, 2012 at 1:13 pm
Whiteboards – They're Not Just For MLM Presentations Anymore
Ok, so I've got a teenager in the house….maybe you have one too.   I learned with our oldest son that starting at around age 13, teenagers become "oblivious to the obvious."   Let me explain how this works.    My oldest son would walk up to the overflowing kitchen trash, set his trash item on the counter above it and simply walk away without ever considering that perhaps he should just take out the trash.
So here we are 4 years later and my 2nd son is quickly approaching his 15th birthday.   Today I got up to see the recycle bag overflowing and I could smell the kitchen trash from the hallway.    Of course my son has used both of those receptacles multiple times in the past few days.   So today I pulled out my whiteboard (normally reserved for MLM presentations) and gave a quick synopsis of his modus operandi.
But hey you came here to learn about network marketing, so let me tie this in.   I have agreed to pay my son to hang door fliers for me that promote our primary company.   He gets paid a set amount per number of fliers that he puts out.   2 Days ago, he made a valiant effort and covered one and half blocks before he wore out.   So yesterday, my wife hung one of these fliers on his bedroom door as a reminder that he needed to go hang fliers.   My son sees the flier and asks:  "Why is there a flier on my door?"   Needless to say our soon to be 11 year old daughter is also displaying signs of being "oblivious to the obvious, so it must be an inherited condition.   I digress.
What Are The Glaring Issues In Your Business?
Sadly, many people have glaring issues in their business that they continue to walk past without even the slightest thought of taking action.   One example I see over and over again is people who do not follow up with their leads.   They will spend countless hours and hundreds, if not thousands of dollars, to generate leads only to ignore those leads and never follow up with them.   They have become oblivious to the obvious fact that those leads represent sales, revenue and duplication.   If only they would do something with them.
Another common oversight I see comes with facing the reality of your results.   I see people who will again spend countless hours sitting on webinars, wasting time on things that don't matter.  Month after month they have no results and no income, yet they continue to do the same things.
In direct relation to these folks are the people who continue to pursue fruitless marketing methods instead of making an investment into things that will work.   These people know they need to be making content, but they immediately state:  "I'm not a good writer" or "I don't want to talk on camera."    They see that they would get results if they would invest in advertising, but they have convinced themselves that they "can't afford it."
Dealing With The Distractions In Your MLM Business
Like my son, most of the people I describe above find things that are less strenuous or uncomfortable to do.   It is easier to watch one more webinar, to sit in on one more phone call, to check Facebook a few more times than it is to do the work that is required.
So I encourage you today, to quit walking past the obvious so I don't have to pull out the whiteboard for something other than  an MLM presentation.
If you enjoyed this post please 'like & share' this page.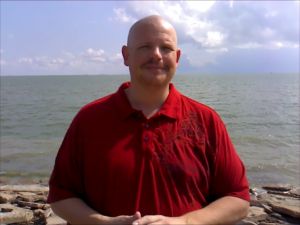 CLICK HERE to work with me personally!
Tagged with: children • Family • mlm business • network marketing • raising kids • teenagers • whiteboard
Filed under: MLM Business
Like this post? Subscribe to my RSS feed and get loads more!