Xocai Healthy Chocolate Marketing Tips
Friday, August 20th, 2010 at 3:38 am
Xocai Healthy Chocolate Marketing Tips
Xocai healthy chocolate products have been causing quite a stir in the health and wellness marketplace.   The idea of a chocolate that has substantial nutritional value is very appealing to consumers and distributors alike.  Xocai provides a distributor with a powerful combination of products and corporate social responsibility.   With such a powerful business opportunity, it is important that a distributor master the fundamentals needed to build their Xocai business.
Xocai Healthy Chocolate Products Do Not Sell Themselves

It is important to remember that "Xocai healthy chocolate" products do not sell themselves.  You must learn to sell yourself, before you will be able to effectively sell your Xocai products.  It is imperative that you become a valuable resource in the marketplace.  You will want to position yourself as a trusted friend who is knowledgeable in both healthy lifestyle issues and home business building.   Since your income is derived from the retail sales of Xocai products and the building of your business team, your knowledge in these areas will be invaluable.
To become a trusted resource in the marketplace you will need to invest in the sharpening and expanding of your own knowledge and abilities.  Spend at least one hour each day studying health and wellness topics related to the benefits of the Xocai healthy chocolate product line.  The more capable you are of discussing the health benefits of antioxidants, acai and other related general information topics, the more valuable you become in the mind of your prospects.   You will also want to spend time each week learning about the tactics and strategies necessary to build and operate a growing home based business.
Marketing Xocai Healthy Chocolate Online
Utilize online marketing strategies to brand yourself to a wide audience.  The starting point for any new Xocai distributor is social media.  Create a profile on two or three social media sites.  Facebook, LinkedIn and Twitter would be the three primary social sites that I would recommend for any new distributor.  Be sure that your profile lists your Xocai website as part of your contact information.  Once your profile is established begin searching for others who are interested in health and wellness, as well as home business opportunities.   Begin a dialogue with these individuals by discussing general interest topics relating to those categories.  By doing so, you will establish your value as a trusted resource, thus opening the door for you to introduce the Xocai healthy chocolate product line and business opportunity.
In addition to your social media activities, set up a blog that focuses on a topic such as healthy living or home based business.  Write at least two or three posts each week pertaining to those topics. Your posts should contain approximately 400-700 words.   In the signature line of your posts, be sure to include a link to your Xocai distributor website.  To create even more effectiveness submit your post to the major article directories as an article submission.  Use the resource box of the article to further brand yourself and also link back to your website.
By applying solid marketing strategies, you can build a solid Xocai healthy chocolate business that will reward you for years to come.
P.S.  Perhaps you've been wanting to build your Xocai Healthy Chocolate business through Facebook, but you just aren't sure where to begin.   Wouldn't it be nice if you could look over the shoulder of someone who is actually making money in their business using Facebook?
I recently sat in on a great webinar, where two of my colleagues showed me step by step how they had built a 5 figure per month income using FREE strategies on Facebook.  I have been given permission to make this webinar available to you as well.
When you sign in, you will be given immediate access to the webinar, plus I will be keeping you informed of additional training opportunities and resources that will not only help you avoid common mistakes, but will also make growing your Xocai business online a much easier process.
Click here now for immediate access to this exclusive training.
If you enjoyed this post please 'like & share' this page.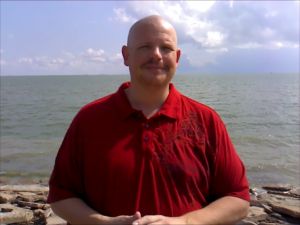 CLICK HERE to work with me personally!
Tagged with: business opportunity • Chocolate business • chocolate products • Home • line • Marketing Tips Xocai • online • Resource • website • xocai
Filed under: Xocai
Like this post? Subscribe to my RSS feed and get loads more!