How To Make Sure You Succeed In Your ViSalus Business
Monday, January 30th, 2012 at 1:31 pm
How To Make Sure You Succeed In Your ViSalus Business
It is no secret that earlier this month I added the ViSalus business to my business lineup.  As I mentioned in my previous post I took this step for both personal reasons and the opportunity to leverage the talents of some of the best marketers on the planet as a founding member of the Master Alliance.  That being said, the truth of our industry is that only 3% of those who enter network marketing ever experience any degree of success, while 97% fail.  Although those statistics are staggering, it truly is possible for anyone to join that group that does find success.   Any new Body by ViSalus promoter will face the challenge of implementing and duplicating an effective marketing plan.   It is the ability to execute and replicate the marketing plan that will ensure your long term success with Body by Vi.
Generate A Ton Of Leads To Succeed In Your ViSalus Business!
While that sounds easy enough, most people don't really understand how to bring that about.  The truth of the matter is that you have to leverage the internet.  The internet gives you a literal ocean of prospects and potential customers to draw from, so the ability to generate endless leads is truly a reality.   The premier training program for learning the skills of internet marketing, specifically for the network marketing niche, is My Lead System Pro.  The MLSP community is made up of network marketing leaders who will show you how to create a tidal wave of promotion that draws leads to you like a magnet, eliminating the need to continually chase after your friends and family.
Succeed In Your ViSalus Business By Creating Your Personal Brand
The central focus of all My Lead System Pro training is how to position yourself as a leader in the home business industry.   By demonstrating to your prospects and team members that you are knowledgeable in the skills of business building, they will quickly come to have a great confidence in your leadership.   The internet provides a platform from which you can brand yourself by providing helpful information to the broader market place.   People will seek you out at an ever increasing level, as you help them solve the problems they are facing in their business building efforts.
Succeed In Your ViSalus Business By Being Duplicatable!
If your Body by Vi business building strategy cannot be duplicated, your business will quickly be in trouble.   Have a training system in place that you can plug your team members into, giving them the tools to build their ViSalus business quickly and efficiently.  By keeping this training system duplicatable, it will give your team members the confidence to teach their own teams since they do not have to reinvent the wheel.   As you nurture new leaders in your organization, you can begin to delegate the responsibilities of training. so that it does not rest entirely on your shoulders.
Succeed In Your ViSalus Business By Learning Proven Marketing Methods
It is important to remember that most people who join a network marketing business, have never been entrepreneurs and therefore understand that they lack basic business building skills.  By using a system like My Lead System Pro,  you will be able teach strategies that will assist your team members how to continuously draw new leads and prospects to their business.   The one distinguishing feature between those that find success with Body by Vi and those that struggle is simply the number of people they expose to the opportunity.    The network marketing business is a numbers game.  Those that expose their business to the greater number of people, win.
Succeed In Your ViSalus Business By Becoming A Master At Follow Up
Follow up is the one place where people make their biggest mistake online.  The get a killer marketing system in place.  They start generating a ton of leads.  Are they calling any of them?  The internet is a great tool, but at some point you have to develop a true relationship with your prospects.  Placing a phone call to your leads is one of the best ways of making this happen.  In today's world of nameless, faceless emails a phone call will set you apart unlike anything else.  The same is true when a new team member joins your organization.  The last thing you want is a reputation for being a sponsor who brings people into the Body by Vi business and then leaves them hanging with no support.
If you are not generating an endless tidal wave of leads for your ViSalus business, then take a look at the MLM marketing system I have used successfully for years to grow my business on autopilot, leveraging the power of the internet.
If you enjoyed this post please 'like & share' this page.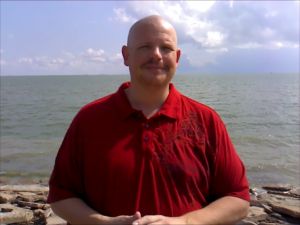 CLICK HERE to work with me personally!
Tagged with: body • Building • business • business building • internet marketing • marketing • marketing plan • member • network marketing business • Visalus
Filed under: ViSalus
Like this post? Subscribe to my RSS feed and get loads more!