Preservation of Wealth Names Bill Constain as CEO
Wednesday, February 16th, 2011 at 1:43 am
Preservation of Wealth Names Bill Constain as CEO
Preservation of Wealth named Bill Constain as CEO on February 15, 2011.   During the weekly opportunity call, President and Founder, Justin Davis introduced Constain and several bold new initiatives the company will be undertaking in the coming months.
Bill Constain Taking Preservation of Wealth To The Next Level
Since opening its doors in the summer of 2009, Preservation of Wealth has been quietly carving out a solid business position in not only the gold and silver MLM niche, but in the larger precious metals marketplace as a whole.   Preservation of Wealth has built its business around being the lowest price precious metals dealer online, while at the same time offering a simple, yet lucrative MLM compensation plan that stands out from the complicated pay plans of other network marketing companies.   It was this combination of features that drew the attention of Bill Constain and his wife initially.
In his opening remarks Bill Constain shared his vision for marrying the value of being the low cost leader in precious metal bullion to an enhanced network marketing model built around the sales of memberships and highly sought after numismatic coins.  One of the early priorities for Constain is the increased selection in the monthly Optionship purchases and a doubling on the weekly payout cap from $10,000 to $20,000 per week.  It is his intention to elevate the earnings capacity of the individual representative in their business.   Other initiatives include enhancements in the online capabilities of Preservation of Wealth to deliver it's products and services to a broader audience and increased levels of training for the company's representatives.
What Does Bill Constain Bring to Preservation of Wealth?
Bill Constain brings two very unique and complimentary areas of expertise to Preservation of Wealth.   Constain is the Founder and CEO of Strategic Wealth Network, a company that focuses on wealth creation and management strategies.  In this role, Constain has provided financial advisory services that help individuals find money and reduce risk.   In addition to his financial advisory work, Constain also brings with him a rich network marketing background.   He has been a seven figure earner in the industry and most recently has served as a trainer and advisory board member for Isagenix, a billion dollar leader in the health and wellness market.
By bringing his financial advisory and networking expertise to bear on the Preservation of Wealth business, one can only anticipate that this company will soon make it's mark on the history pages of the network marketing industry.
To learn more about Preservation of Wealth, click on the banner below.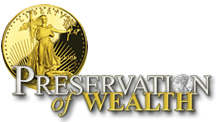 If you enjoyed this post please 'like & share' this page.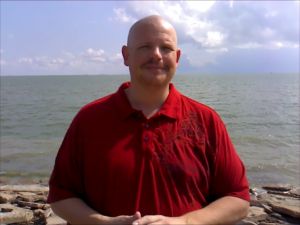 CLICK HERE to work with me personally!
Tagged with: Bill Constain • Bill Constain Taking Preservation • business • constain • marketing • mlm • mlspHost • network • Wealth Names Bill Constain
Filed under: Preservation of Wealth
Like this post? Subscribe to my RSS feed and get loads more!