Preservation of Wealth Gold and Silver MLM Overview
Thursday, October 21st, 2010 at 9:30 pm
Preservation of Wealth Gold and Silver MLM Overview
Preservation of Wealth offers an MLM home business opportunity that markets gold and silver coins, bullion and numismatics to customers within the United States.  Preservation of Wealth was founded in July of 2009 by Justin Davis with the idea of offering a highly desirable product, in this case gold, silver and other precious metals at cost to program members. Justin also set out to offer a very simple, yet lucrative compensation plan for those looking to build a profitable, long term network marketing business.
Members of Preservation of Wealth
Members of Preservation of Wealth pay an annual $249 membership fee. With this membership, members can buy any quantity of bullion, bars or ungraded coins at cost.  Since coins are sold at cost, members avoid commission fees and retail markups.  Members also receive an ownership stake in the company giving them an opportunity to build a lucrative home based business.  Included with the membership is a complete set of marketing tools and automated website.  For every membership that is referred by the member they receive a $100 referral fee and 100 BV towards their business team volume.  This referral fee is paid out yearly with the renewal of membership.  There is no limitation to the number of personal referrals that are made.   For every referral made from a 2nd generation level of a members business team, the member receives $20.  Each membership is worth 100 BV.  When a members organization generates 600 BV, the member receive another $100 team bonus, as long as at least 300 BV are on both  legs.  An individual can generate up to an unlimited income in team cycle bonuses.  The member's initial membership fee counts as 100 BV towards team volume.
Preservation of Wealth MLM Business
There is also a business opportunity for those who are not as interested in accumulating precious metals, but wanting to build a gold and silver MLM business.  Preservation of Wealth offers a Sales Rep business option.  This option includes the complete set of marketing tools and the automated website; however, an individual at the Sales Rep level is not allowed to purchase bullion at cost.  The compensation plan works the same as it does for members.  Every personal membership referral is worth $100 and 100 BV.  Paid membership referrals from the 2nd generation are worth $20 and also 100 BV.  There are no commissions generated or BV awarded for recruiting individuals at the sales rep level.
In addition to the membership opportunity, both sales reps and members of "Preservation of Wealth" have the opportunity to accumulate American Silver Eagle coins through the Optionship program.  This optional program allows the individual to receive an American Silver Eagle coin each month that is graded MS-69 or MS-70 by either PCGS, NGC or ICG.  The cost for the optionshp program varies dependent upon the quantity and coin grade selected.  In addition, each optionship generates 35 BV per MS-69 and 50 BV per MS-70 purchased, regardless of what level of the individual's business team the Optionship comes from.
Preservation of Wealth operates on a binary compensation plan, meaning that each individual who comes into the business will have right team and a left team.  There is no limitation to the overall size of an individual's business team.  Team bonuses can be generated from all levels and either side of the individual's team as well. This also allows the individual to use spillover to help newer members get their businesses up and running at a much faster pace.
The Preservation of Wealth business is set up to work entirely online.  The system operates in real time and tracking is instantaneous.  This makes this particular program an ideal fit for those wanting to develop a completely internet based home based network marketing business.
To learn more about Preservation of Wealth click on the banner below:
**Disclosure:  Carl Willis is a member of Preservation of Wealth
If you enjoyed this post please 'like & share' this page.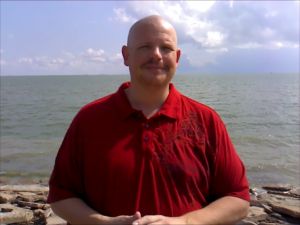 CLICK HERE to work with me personally!
Tagged with: BV • individual • marketing • member • membership • Preservation • referral • Wealth
Filed under: Preservation of Wealth
Like this post? Subscribe to my RSS feed and get loads more!