Mynetworkingpro Review
Thursday, January 27th, 2011 at 1:44 am
Mynetworkingpro Review
I was introduced to mynetworkingpro a few weeks ago by one of my subscribers, who happens to be related to the founder of this particular company.  In the email, he described their website as being like "a Facebook for business."  He went on to explain that not only was this a great way for entrepreneurs to network with one another, but that they had also developed a great compensation plan to go with it.
The mynetworkingpro website is very active with a current Alexa ranking of 23,676.   I also found it noteworthy that the average length of visit is nearly 10 minutes in duration, with each visitor viewing nearly 8 pages per visit.  These are healthy numbers for a business networking site.  In the past few weeks my profile on the site was viewed over 2,700 times.
Membership in Mynetworkingpro
There are 4 levels at which an individual can participate in the mynetworkingpro online community.  These include a free membership level and 3 additional paid membership options.  The top end of the paid levels are the "Manager" and "Executive" levels.   All members are given a member profile page to work from.  On this page there are options for classified advertising, video, pictures and many other personalization and branding features.  As you might expect with each paid level the features are enhanced.
One of the unique features of "mynetworkingpro" is the automation of some of the networking process.  The website uses a feature called direct matches to connect members with similar interests and pursuits.   The system makes the introduction for the member, leaving the development of that relationship to the individuals.   Other features that are offered include press releases, yellow pages and event notifications.
Each member is given two URL's to use with they system.  One URL is geared towards those who are simply looking to for the social networking aspect of mynetworkingpro.   The other link is used for network marketers who would be interested in the business opportunity as well as the social networking component.
The Mynetworkingpro Business Opportunity
All membership levels are eligible to receive commissions on all personal referrals who join at a paid member level.  Mynetworkingpro works on a binary compensation model.   Members at the Manager and Executive level are also eligible to receive residual income from all paid memberships in their binary organization.   Members in the upper levels are also given access to sales and marketing tools and training.   One additional tool that is available to the Manager and Executive level members is the MRM system.  The MRM system helps move members from from free to paid status through regular updates and correspondence.
Mynetworkingpro offers many great features for connecting with potential prospects and customers.  Due to the high volume of traffic to their website, it is important that a member know how to brand themselves so as not to get lost in the crowd.   If handled correctly, mynetworkingpro could be an invaluable tool to anyone serious about building a great network marketing business.
**MyNetworkingPro ceased operation in September of 2013
If you enjoyed this post please 'like & share' this page.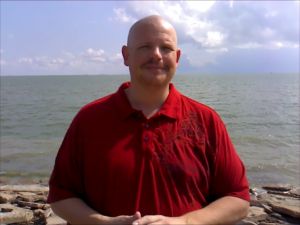 CLICK HERE to work with me personally!
Tagged with: business networking • Executive level • facebook • membership levels • social networking
Filed under: Mynetworkingpro
Like this post? Subscribe to my RSS feed and get loads more!