Bamboo Pink Review
Tuesday, March 22nd, 2011 at 10:17 am
Bamboo Pink Review
A few weeks ago I was asked by one of my readers if I would take a look at Bamboo Pink, a new company that she was considering  joining.   The company is a new venture from JudeFrances founders Jude Steele, Frances Gadbois and partner Debbie Millar.  JudeFrances is a boutique jewelry line featured by Nieman Marcus.   The line has gained attention in recent years because of notable clients such as Oprah Winfrey, Kristin Chenoweth and Paris Hilton.
Bamboo Pink Comes To A Home Party Near You
Bamboo Pink will feature unique pieces designed by co-founder Frances Gadbois.   These jewelry pieces will be sold at prices starting at $19, with most of the line selling for less than $100.    The company will utilize a direct selling model to bring their product line to market.  It is in the hope of empowering individuals to take control of their futures that the founders have developed this business line.   The business building focus of the company is on the promotion of the product line and business opportunity through group meetings.   The company website promotes the use of"opportunity, achievement and recognition as catalysts for success.  In addition to the mentoring and coaching in how to put together successful group meetings, the company also promises to offer a simple, yet powerful back office system to manage the business building efforts of their consultants.
The Bamboo Pink Compensation Plan
The official company website talks of 10 potential revenue streams that are available to their consultants; however, the company does not have any documentation of the MLM compensation plan.   In doing some further research, I was able to find a compensation plan outlined on a distributor's personal site.  The company uses a unilevel compensation plan that pays 7 levels deep.   Consultants can earn up to 30% retail commission, plus 20% fast start bonuses, team bonuses, global bonuses, bonus pools and car bonuses.    The highest rates of payout are on the 1st, 2nd  and 7th level of the compensation plan.
In looking at the company and their pre-launch marketing, I found myself coming away with some serious concerns.   For starters, the company website provided very little information.  The link that offered to give background information on the founders was a dead link.   Although the compensation plan was referred to, there was no information provided on the website about compensation or even the start up cost for a prospective Bamboo Pink consultant.   The initial website I was given was a replicated consultant's website, which offered even less information and required a separate Google search to find the main company website.
In the end, there are many other established direct sales jewelry companies available to a prospective consultant.  Although JudeFrances is known as a boutique jeweler, I would be concerned whether or not that reputation will translate into any level of substantial home party sales.   Once the company moves closer to going live (anticipated April 2011), some of these issues may be addressed more clearly.
Home party businesses have been a staple of the network marketing industry for many years, but they can be one of the most difficult business to build to a large scale.   It will be critical for anyone considering a Bamboo Pink business to learn the fundamentals of attraction marketing and how to leverage technology to expand the reach of their business building activities.
If you enjoyed this post please 'like & share' this page.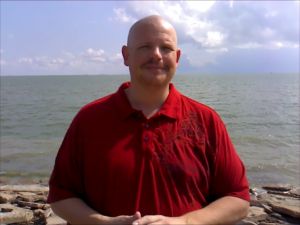 CLICK HERE to work with me personally!
Tagged with: Bamboo • Bamboo Pink • compensation • consultant • Frances Gadbois • Home • information • website
Filed under: Bamboo Pink
Like this post? Subscribe to my RSS feed and get loads more!