Trust Jacker Review – Letting Trusted Names Drive Traffic To Your Offer
Friday, October 12th, 2012 at 1:09 pm
Trust Jacker Review – Letting Trusted Names Drive Traffic To Your Offer
A few days ago, I received an email from another marketer telling me that I needed to take a look at a new tool called Trust Jacker.   He went on to elaborate how this tool would allow you to take content from trusted sources and place a pay-per-view style ad behind it.   Needless to say, I was interested since the greatest amount of viral traffic comes from content that has absolutely, positively 100% nothing to do with network marketing or online business.   The thought that I could drive traffic to my offers by sharing the latest celebrity gossip, sports highlights or viral video was very appealing.
How Trust Jacker Works
Trust Jacker is a WordPress plugin that works with frames.   When you select a piece of content, Trust Jacker embeds that content into a frame.  This means that the end user is still viewing that content on the original site, in its original form.   When your viewer moves to close out their browser window, your offer then appears.   This offer could be a banner or a lead capture page.   You can also set Trust Jacker to bring up an exit dialogue if you so choose.
I created this short video to show you Trust Jacker in action, to give you a better understanding of how it works (please excuse my voice in this video as I'm dealing with a sever head cold at the moment).
Trust Jacker will work with many websites on the internet; however, it will not work with any website that has a frame breaker.  This would include such sites as Youtube, Google and Yahoo.   In my testing I have only come across this limitation on a couple of occasions.   Typically viral content is going to be found on multiple websites.
Using Trust Jacker With Your Business
Originally Trust Jacker was presented to me as a tool for promoting CPA (cost per action) offers.   This would include such things as offers that pay for each lead generated.   As I saw how the program worked, I felt it also had great lead generation potential, so I am currently testing both types of marketing.
When setting up a campaign, you will have the choice of sending your traffic to an offer page or you can supply the code for a marketing banner you would like to use.   Once you have entered your offer, simply adjust the page dimensions.  For a full page offer, 1050 x 750 is generally suitable.   For banners, simply set the  dimensions to the size of your banner (e.g. 200 x 350).
Once your campaign is set up, it will operate off of the domain of the WordPress installation you are using Trust Jacker on.   Your campaigns will have a link similar to yourdomain.com/campaign name.   When you enter this link into social media sites such as Google + or Facebook, it will pull the information from the primary content.   This means that the viewer will see the source of the original content, creating greater trust in the credibility of the content (which by the way is often passed along to the offer you are promoting).
Once your campaign is live, you will be able to see real time tracking as to the number of views and unique viewers to that particular campaign.  You also have social media sharing capability built into the program, that allows you to share on Facebook, Twitter, Digg, Reddit, Stumbleupon and Pinterest for greater viral exposure.
Click here to pick up your copy of Trust Jacker.
Ready To Join the Team?

**Disclosure:  Carl Willis is an affiliate of TrustJacker
If you enjoyed this post please 'like & share' this page.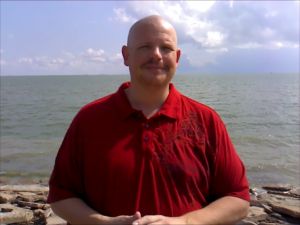 CLICK HERE to work with me personally!
Tagged with: internet marketing • marketing • online marketing • pay per view • PPV • Trust Jacker • Trust Jacker review • Trust Jacker reviews
Filed under: Internet Business
Like this post? Subscribe to my RSS feed and get loads more!