Do You Know How To Read Your Website Traffic Statistics
Monday, November 7th, 2011 at 10:11 pm
Do You Know How To Read Your Website Traffic Statistics
It's important that you understand the way to increase your website targeted traffic, but even more important is having the ability to read your website traffic statistics. Without understanding your website traffic statistics, you may be unacquainted with how little traffic you really are getting. It is vital you are aware things such as the number of visitors you are receiving, what time of day you receive the most traffic and what things on your website are receiving the largest amount of traffic. By understanding your website traffic statistics you will be able to do all of those things and more.
Why It Is Important To Know Your Website Traffic Statistics
By knowing your website traffic statistics you'll be able to determine where most of your traffic is coming from.   Having this knowledge may help you know what keywords to focus on in your optimization efforts. This will in assist you in climbing higher on the search engines thus giving you a greater amount of traffic.
Understanding your website traffic statistics will help you to see the time of the day you are receiving the most visitors at. Why is this important you ask? Knowing this information allows you to know when you should change things on your own website and when you need to keep it the same. Making changes during your peak traffic times would not be prudent.
If you make changes to your website before the rush, returning visitors will spot the changes and be more apt to return again to see what other changes you've made. New content is significant in continuously drawing website visitors back for more. Another advantage to learning your website traffic statistics and patterns is knowing the most opportune times to displaying special offers or promotions.  This will entice your prospective customers and create more return visits and referral traffic as well.
Popular Programs To Track Website Traffic Statistics
Knowing your website traffic statistics is essential, but it is much easier if you are using a site stats system. Some of the widely used programs include Awstats, Webalizer, and Analog. The great thing about these programs is that they generally come free and are often accessible right through your own website control panel, which is generally provided by your web hosting company. Thes programs each have similar features that will provide information that has probably not even crossed your mind.
If you want to create a successful website you need to know how to read your website traffic statistics. Knowing how many hits per day you receive and what exactly keywords to optimize tend to be vital parts of this process.  Using a site stats program makes reading your website traffic statistics much simpler and convenient.  If you learn how to effectively read your website traffic statistics you will be able to learn secrets and tricks that will help you get your website ranked  higher on search engines like google and generate more visitors to your website.
If you enjoyed this post please 'like & share' this page.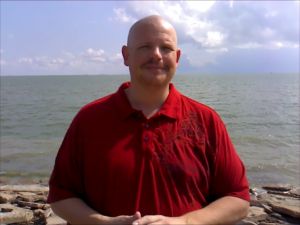 CLICK HERE to work with me personally!
Tagged with: information • mlspHost • site • website • width
Filed under: Internet Business
Like this post? Subscribe to my RSS feed and get loads more!