Jim Rohn, Home School And Other Daily Adventures…
Thursday, August 16th, 2012 at 12:00 pm
Jim Rohn, Home School And Other Daily Adventures…
Today I'm listening to the Challenge To Succeed compilation from the late Jim Rohn while I work.  Across the room, my daughter is putting together a science journal and going through her first lessons of the school year.   Sitting behind her is my wife working on bookkeeping for some of her clients.   Welcome to the new normal at the Willis household.
The Freedom Of Being A Home Based Entrepreneur
A few years ago, none of those things would have been possible.  When our oldest son was growing up, Carol and I both worked full time, trading our time for money.   Then it happened…   In the spring of 2001 we decided to take a leap and opened my own financial advisory firm.    That leap was grounded in belief.   We believed we could make the shift to entrepreneurship and so we did what so many are afraid to do.
Over the last 11 years our business has morphed and evolved with our ministry.  For a number of years, church work was my focus and I went back to trading time for money, but still keeping a foot in the entrepreneurial door.   In late 2008, everything shifted as I left the world of being a staff minister and turned my entrepreneurial passion to planting new churches.   Our business also morphed as we took a new look at network marketing and began to learn the fundamentals of being a home based business owner.
So here we are today.   We have established a multi-faceted business that operates from our home.   We are free to come and go as we need.   We even have the ability to work from remote locations…my personal favorite is any local coffee shop with WiFi.
Developing A New Generation of Home Based Entrepreneurs
This past spring our daughter asked us if we would home school her this school year.   This is something we had kicked around for our two youngest children, so they could travel with me on some of my ministry trips.   My son chose to go to public school so he could play football and have more social interaction, but my daughter really wanted to have Carol and I as her teachers.   After some prayer and discussion, we decided that this would be the path we would travel.
The beauty of having our daughter at home with us, is that we get to introduce her to the inner workings of our business on a daily basis.    She has already figured out that Dad is constantly listening to some type of motivational training, whether it is Jim Rohn or the monthly CD from Success Magazine.   She has learned that one of the things I love most about the Empower Network and our ViSalus business is the motivation training that are offered.  She watches us talk with clients, customers and prospective team members.   The training of an entrepreneur is not the sort of thing that is traditionally learned in the school classroom.   Of course Carol and I are relearning the basics of reading, writing and  arithmetic.
I have said many times that it is the freedom with my time that I value more than any amount of money I will ever earn.  My days are free to go where God leads me and to invest in the people around me.   Being a home based business owner is not the life for everyone, but for those  willing to take the journey a daily visit with Jim Rohn and home school are just a few of the infinite number of adventures that await you.
If you enjoyed this post please 'like & share' this page.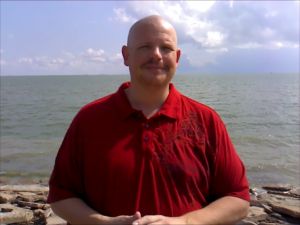 CLICK HERE to work with me personally!
Tagged with: Challenge to Succeed • Empower Network • entrepreneur • home business • home school • jim rohn • Visalus
Filed under: Home Based Business
Like this post? Subscribe to my RSS feed and get loads more!