How To Make Extra Money Online
Friday, October 5th, 2012 at 3:23 pm
How To Make Extra Money Online
Many people are wondering how to make extra money online these days.   In the world of network marketing we often see and hear the stories of those who have come from meager circumstances to the heights of great wealth.   While those stories are most certainly inspiring, the reality is that the average person would be in a much better place by simply adding an additional $500 – $1,000 per month to their income.
Often times, simply being able to add this type of additional income is the difference between comfort and margin once the rent and car payment have been made.   Sadly in the industry we have been very neglectful of this need in the majority of the people we deal with.   The reality is that learning how to make extra money is the foundation for gaining greater wealth.
In today's post I want to show you how to make extra money online using some of the different mechanisms that I have been using successfully in my own business.   It is my hope that you will find these resources helpful as you seek to constantly improve your own financial picture.
How To Make Extra Money With Free Offers
"Sounds too good to be true."   For the longest time, I thought the same thing.  I had seen too many people chasing the promises of free money over and again.   That changed this spring, when I was introduced to an income producing tool that pays money directly into your PayPal account, when someone takes advantage of free trial offers through a promoted website link.
FreeFactor is a very simple program that pays affiliates $15 directly to their PayPal account whenever they refer customer who takes advantage of one or more of the trial offers located within the system.   These trial offers include such things as free credit reports, prepaid debit cards for teenagers and samples of health and beauty products.   Each offer is assigned a certain number of points and a commission is paid when at least 100 points of offers are taken.  Many of these offers carry a 100 point value assigned immediately or within a few days.  Since most of the offers are free trial offers or low introductory price ($5 or less), this is a very low resistance way to generate extra cash.
I personally use Daily Income Network and FreeFactor as a means of creating additional funding for my paid advertising and for building a marketing list.  Since those who are trying to figure out "how to make money" online are often the most receptive to this offer, it is effective for generating leads and prospects for my other online businesses.  To check out Daily Income Network for yourself, click here.
How To Make Money With Low Cost Offers.
Sure getting $15 into your PayPal account is nice, but how can you ramp that up a bit.   This is where low cost offers come in . When I discuss low cost offers, I am referring to those businesses that will cost you $25 or less each month.    So let's talk about how to make money with low cost offers.
To start with find an evergreen product or service.  Something that people will always need and that has a broad audience.  In my business I've chosen three evergreen niches:  Fitness, automotive and computers.   People will always be concerned about getting in better shape, they will continue to drive their cars and they are not likely to give up their computers anytime in the near future.
In the fitness niche, I have chosen a company called 7 Minute Workout.   7 Minute Workout is an online personal training and fitness site that costs $9.97 per month.  This business pays monthly and works on a binary compensation model.   Commission cycles of $20 are paid when you have at least 4 people on one side of the organization and 2 on the other.  Fast start commissions are also paid on the enrollment of new affiliates.   You can learn more about 7 Minute Workout by clicking here.
In the automotive sector, I've chosen to promote a roadside assistance club that operates in the United States and Canada, called Motor Club of America.   Motor Club of America offers 3 different plans ranging from $19.99 – $39.99 per month, with new members paying the first and last month's enrollment up front.  MCA pays weekly, with the affiliate making an $80 commission on the initial $40 enrollment of a new member.   I use the EZ Money Method 2 system as the primary marketing platform for my MCA business, this again allows me to develop a marketing list of those who are looking for ways to make money online….my target market.  Click here to learn more about Ez Money method 2 and MCA.
In the computer niche, I promote a company called MyPCBackup.   MyPC Backup is a remote file backup service for computer owners.   Not only does the remote backup protect the users data, but because the backups are done automatically, there is no chance of forgetting to back up your data.   This service cost the user less than $10 per month, with the opportunity to add on additional services.   Commissions of $50 per sale are paid on a monthly basis.    I utilize Ez Money Method as my primary prospecting tool for this service in order to build a prospect list of those who are looking to make money online.   You can learn more about MyPC Backup and EZ Money Method by clicking here.
How To Make Extra Money With Residual Income Sources
At the end of the day, the thing that I am striving for is residual income.   Residual income is money that comes month after month, once the initial sale is made.   The most effective tool in my arsenal for this purpose is Empower Network.  Empower Network is a viral blogging and internet marketing education platform.   The base product is the viral blogging platform that is provided for a $25 monthly subscription.   Customers also have the option of purchasing a subscription to the Inner Circle for another $100 per month for regular coaching and business building ideas.   On top of the $125 of residual income afforded by those two products there are three additional products that are one time purchases of $500, $1000 and $3500.
Empower Network pays 100% commission to the referring affiliate, as long as that affiliate owns the product purchased.   Affiliates pay an additional $19.97 each month for the e-wallet and credit card processing services.   Empower uses a pass up system on every 2, 4, 6 and 5th sale thereafter as a means of giving incentive to sponsors to be active in training their teams.  The great thing is that the individual can control their degree of participation based on their overall goals.
I use all of the programs described earlier in this post as a feeder into Empower Network.   Those programs provide additional  cash flow for advertising and tools, while Empower provides the residual income that I am looking for month after month.
To learn more about Empower Network click here.
As I've spent a few moments introducing you to some of the programs I use, it is my hope that I have given you some helpful information for how to make extra money.
Are you ready to get started, click the button to join my team.

If you enjoyed this post please 'like & share' this page.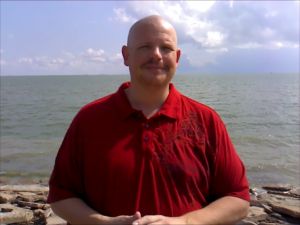 CLICK HERE to work with me personally!
Tagged with: 7 Minute Workout • Daily Income Network • Empower Network • EZ Money Method • how to make money • make money • Make Money Online • MCA • Motor Club of America
Filed under: Home Based Business
Like this post? Subscribe to my RSS feed and get loads more!