Another Reason I Love Empower Network
Tuesday, May 1st, 2012 at 5:06 pm
Another Reason I Love Empower Network
As you know from some of my previous post about Empower Network that I am a fan of the system.   Not only has Empower quickly become a key component of my monthly cash flow, but it has also given me a plug and play system that I can direct new team members to.
Empower is getting ready to host their first live event in Atlanta, GA during June 8-10.   To stir the excitement for this conference, David Wood and David Sharpe put together an affiliate contest.   Included in this affiliate contest was a grand prize of $10,000, free tickets to the conference, an iPad and iPods.
About 2 weeks ago, I got an order notice from Apple.  Empower Network had just purchased a blue iPod Shuffle for me.   This isn't just any iPod Shuffle, this one is engraved with the words "Don't Be A Wussy."    This has been the slogan at Empower Network since the very early days of the company.   In fact the conference in Atlanta is the "Don't Be A Wussy" conference.
Empower Network Delivers Top Level Training
It doesn't take long to realize that Empower Network is more than just a blogging platform.   Although the blogging platform is the core product, the real value comes from the top level training that is offered.   The first level of training is the Inner Circle.   In the Inner Circle, weekly training is given by David Wood, David Sharpe and other top leaders within Empower Network through recorded conference calls and interviews.   Each of these recordings provides nuggets of wisdom in the areas of strategy and mindset.
The next level of training is called the Costa Rica Mastermind Intensive.   This training is a recording of a live mastermind training that was held in Costa Rica in the spring of 2011.   In this training, David Wood takes participants through a big picture process for their business.   Issues such as automation, viral marketing and expansion are covered extensively in this training.
The final training product is called the $15k Per Month Formula.   This product is a series of webinars that are led by the top experts in their particular marketing niche.   Each webinar focuses on a particular area of marketing and gives the viewer multiple viewpoints and strategies to build from.
Tasting Success With Empower Network
One of the greatest thrills for me with this contest, was to see one of my team members also winning an iPod Shuffle.  When she first got the notice, she emailed me and asked "Is this legitimate?"   This was her first taste of online marketing success and raised her excitement level even more.   She was already excited about the commissions she was earning, but the recognition made it even sweeter.
Click here to learn more about Empower Network
If you enjoyed this post please 'like & share' this page.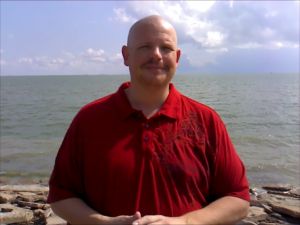 CLICK HERE to work with me personally!
Tagged with: David Sharpe • David Wood • Empower Network • iPod Shuffle
Filed under: Empower Network
Like this post? Subscribe to my RSS feed and get loads more!