MLM Attraction Marketing – Does it Make a Difference in Your Business?
Monday, October 15th, 2012 at 11:32 am
MLM Attraction Marketing | Does it Make a Difference in Your Business?
MLM attraction marketing is a hot topic amongst the MLMer's of the world, but what does it really mean? Is like dating? Well, sort of, but you MUST remember that whatever analogy you use it has to be relevant to your business.
In this case, it certainly is because those that are attractive get the most following in their business ventures. I want to share with you how you can get people to follow you, but why this attraction marketing "thing" works so well. Are you ready to learn something new to help you grow your MLM opportunity?
What is MLM Attraction Marketing Anyhow?
Before you jump into this MLM attraction marketing with both feet, it would be wise to get a clear definition of what it really is.
Attraction marketing is presenting your niche market with something of value to get them to come around to your way of thinking, or to appeal to their senses. You want people to join your opportunity right? Of course you do because that is how you earn most of your money, right?
Retail sales are a part of every MLM opportunity, and while you can earn money on sales, a bulk of what you make will be made on your team building, and what they earn as well as what their teams earn. Make sense?
Attraction marketing is not a new concept, but it was coined and perfected by Mike Dillard himself. He learned quickly that in order to get people to join you in your business you needed to be attractive in certain ways. That translates into creating value. So, how does it work?
How MLM Attraction Marketing Works
Now that you know more about MLM attraction marketing and what it is, let's consider how it really works.

The phrase, "creating value" has been a resounding phrase right? If you have been around the crowd that loves attraction marketing then you know what I mean. However, consider that you come upon a website on your own, and all the person talks about is how much they travel, how much they make, and how they are a total rock star in their business.
It can be a huge turnoff right?
This is why many people steer clear of the MLM opportunities. They want something real, something tangible that they can identify with, and all of the hype doesn't appeal to them. Why not share with them how your business works and can help them reach their goals?
Perhaps you want to teach those that are frustrated how to build their business when they have tried other things that didn't work. You can do that too, and the best part is, helping others is what is most attractive.
Are you ready to take your business to the next level, but you need to know what REALLY works? Do you want to learn how to be more attractive to your target audience?
If this sounds like you, and you would like to learn more about MLM attraction marketing, then CLICK HERE now.
If you enjoyed this post please 'like & share' this page.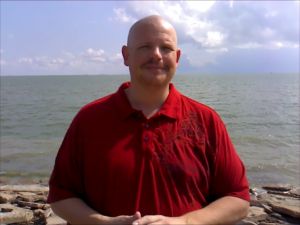 CLICK HERE to work with me personally!
Tagged with: attraction marketing • magnetic sponsoring • mike dillard • mlm • network marketing • recruiting • Sponsoring
Filed under: Attraction Marketing
Like this post? Subscribe to my RSS feed and get loads more!