Having a mentor is not a new strategy in the way people run a business.
Many successful business owners and entrepreneurs that are making the news today were able to beat all odds to get to where they are, because they were able to locate at least one already-successful entrepreneur, whom they chose as a mentor.
To be specific, these two people among others have used the mentor and mentee relationship to build a highly successful and thriving business;
i. Mark Zuckerberg, founder of Facebook, mentored by Steve Jobs.
ii. Warren Buffett, mentored by one of his professors, Benjamin Graham.
As a business owner, there are challenges that would be confronting you on daily basis if not hourly. You need to at least have immediate answers to these challenges if you want to keep your business afloat for a long time.
No matter how smart or well experienced you are, you would not be able to handle these issues alone, you need the help of others; those you can make contact with, either physically or virtually, and receive guidance from.
These are people that have been where you are now. Those that have faced similar issues and have been able to overcome them successfully, those that have formulated strategies for getting solutions to business-related problems. You have a lot to learn from them.
Not all successful entrepreneurs can be your mentors, hence you need to be selective when you are trying to choose one, and who says you cannot have more than one mentors? It all depends on what you want to learn from them.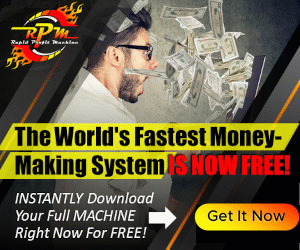 Needless to say, you must choose a mentor who has the same general outlook about running a business as you are, or someone who has what you want, or what you want to become in business.
The bottom line is, let your need guide you in determining who should be your mentor. Do not just focus on the level of success of that individual you are looking at, you must like his personality.
Your mentor should have listening ears, he should be ready to help, especially in the area where you need him.
It will interest you to know that not all successful people like to share their secrets, some believe that they have worked hard to attain the greatness they have, hence they should be recognized and celebrated perpetually.
Such people see aspiring entrepreneurs as competitors who should be checkmated rather being helped.
You must do your research to find out about the personality of those you want to be your mentors. Check on them through their social media accounts, attend conferences, and events where they are bound to feature, look for any publication or writeups on them, etc. All of these would make you to get closer to them as much as possible.
The closer you get, the more you will be able to see whether you have seen the right mentors or not.
Choosing a wrong mentor can be disastrous to your business, and your entire career.