Stumbleupon Marketing For Greater Exposure
Thursday, October 20th, 2011 at 11:04 am
StumbleUpon Marketing For Greater Exposure
Stumbleupon marketing may be one of the most overlooked opportunities on the internet today.  Like many of you, I had never heard of Stumbleupon until a few years ago, when my son came home from college and introduced  me to it.   Stumbleupon is a social bookmarking site that allows users to submit websites into a specified category of interest.
Once the site is submitted, it is available for other users to "stumble" across using a toolbar on their web browser.    When a user sets up their account, they specify their areas of interest.  From there Stumbleupon serves up random websites that relate to that particular topic or interest for the user to view.  If the viewer likes the website, they give it a thumbs up and if they don't like it they give it a thumbs down.   The more popular a site becomes, the more often it is served up in the rotation.  Additionally if a user is browsing the internet and finds a site that they find interesting they can give that site a thumbs up and it will be added to the Stumbleupon directory.
Stumbleupon Marketing For A Broader Market
When using Stumbleupon marketing it is important to remember that this is a less focused, broader market strategy.  The purpose of using this service in your marketing is to introduce your website, product, idea, etc…to a broader market.   Although your product may deal specifically with weight loss, you will be introducing your website to the broader health and wellness or exercise marketplace.   The key here is creating massive exposure.   For example with this blog, I have set up the blog to treat each post as a separate web page.  Each time I make a new post, that post is submitted to Stumbleupon through the Onlywire syndication service.   Then each post is auto-syndicated through TribePro, so that each piece of content gets stumbled multiple times by multiple users.  As with most mass exposure tools, you may not make a sale off of the stumble, but you have the chance to build a relationship with a wider audience.
Using Stumbleupon Marketing For Relationship Building
If this is a broader market approach, then how do you build relationship with people through your Stumbleupon marketing?  There are two answers to this question.  The first answer deals with the Stumbleupon site itself.   Much like other social networking sites, users of this service have the opportunity to follow those individuals who share similar interests.  This means that any content you submit will also be passed along to those who are following you.
The second mechanism for relationship building comes through your on page systems.   It is best if you have some type of funded proposal on your site (e.g. an offer for training, a free video or special report) and an opt-in form that goes into your autoresponder.  An alternative to this method, would be to use a banner ad that is prominently displayed that directs the viewer towards an opt-in form.
I have used Stumbleupon marketing for the past couple of years and have seen it deliver a considerable amount of traffic to my websites.  I have also put together a video to help you get your arms around this social media tool a little more.
If you enjoyed this post please 'like & share' this page.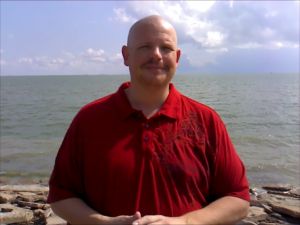 CLICK HERE to work with me personally!
Tagged with: marketing • post • relationship • site • social bookmarking • stumbleupon • web • website • youtube
Filed under: Stumbleupon Marketing
Like this post? Subscribe to my RSS feed and get loads more!