Network Marketing Tips That Will Transform Your MLM Business
Thursday, August 4th, 2011 at 11:39 am
Network Marketing Tips That Will Transform Your Business
Every day, people sit in front of their computer looking for network marketing tips that will give them a competitive edge in their business.  They are hoping they can find that one magic bullet answer that will solve all of their challenges and difficulties, making them into an overnight success.   Today I wanted to share with you some network marketing tips of my own.  Now these won't be magic potion solutions that deliver instant gratification; however, they are things that have helped myself and many others over the long run.   If you will take this advice to heart and apply it to your business, I can assure you that your business will look much different 6 months from now than it does today.
Network Marketing Tips – Having The Proper Perspective
When it comes to perspective there are two common mistakes that I see people making.  The first mistake has to deal with time horizon and the willingness to adopt a long term perspective.   I can't tell you the number of times I have seen a prospective business partner enter the business, ready to take on the world, only to quit within a matter of weeks.    Sadly, they have entered the business with the wrong perspective.   The truth is we are building a business and building any business takes some degree of time.   If you never give the business time to develop, you will never find success no matter what network marketing business you try.
This brings me to one of the greatest network marketing tips that I could ever give you.  Treat your business like a business.   If you treat your business like a hobby, it will never prove fruitful for you.  It is not until you begin operating your business using sound business principles that you will begin to see forward momentum and financial reward.   Again, I find it amazing the number of people I meet who enter into a business opportunity, but never make any type of investment into learning their craft or marketing their business.  They don't purchase business cards, they don't invest in training or other tools that would help them build their business.  Can you imagine opening a traditional brick and mortar business, but never investing in that business?  You would be out of business before you ever got started and that is exactly the scenario that plays out with the majority of  network marketers.   Beyond that, it is also important to take a more comprehensive approach to your business.   Don't simply build one business, but look for opportunities to develop multiple streams of income from numerous sources.   In my own business I have built in multiple affiliate relationships that flow naturally with my  business building efforts.
Another important piece of perspective is the understanding that network marketing is a people business.   A network marketer who believes they can build any semblance of a profitable business without talking to people is sorely mistaken.  This is one of those network marketing tips that should be common sense, but it gets ignored way too often.   When I hear people tell me that they are having difficulty building their business, I quickly ask them how many people they have talked to this week about their business.   The long silence on the other end of the phone, tells me all I need to know.   If you are unwilling to talk to people about your business and your products, it is probably best that you discontinue your pursuit of any type of MLM business.
Network Marketing Tips – Using Systems To Leverage Your Business
One of the real difference makers in my network marketing business has been the use of systems.   This is one of those network marketing tips that is meant to help you work smarter and not harder.   Systems can assist you in automating all facets of your business, such as:  Branding, lead generation, follow-up, recruiting, training and duplication.    In my business there are three critical systems that fuel my business.   These systems are My Lead System Pro, Aweber and WordPress.   By using these systems my business is able to run around the clock and I am able to focus on developing content and working with people.   Because I am utilizing systems I am also free to go and other things that are not related to my business, without my business suffering.
These are just a few of the network marketing tips that have made a major impact in my business and will make a major impact in yours.
If you enjoyed this post please 'like & share' this page.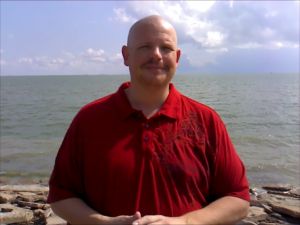 CLICK HERE to work with me personally!
Tagged with: business • Matter • mlm • mlm business • network marketing • network marketing business • number • type
Filed under: Network Marketing Tips
Like this post? Subscribe to my RSS feed and get loads more!