The MLM Marketing Secrets that You Already Know About but Don't Use!
Thursday, October 18th, 2012 at 11:16 am
The MLM Marketing Secrets that You Already Know About but Don't Use!
Have you ever wondered what those MLM marketing secrets are that everyone keeps talking about? Are you wondering how there are heavy hitters, and then there is you? You know what I am talking about because you are so frustrated you can't see straight. I think it's time we had this talk about what these secrets really are, because there really aren't any folks. What is it called? It's called work!
Chances are, there are some tools that you could be using that you aren't using, so let's get down to business and clear this up!
What MLM Marketing Secrets are You Talking About?
Now that we are on the topic of these MLM marketing secrets, what are they exactly? The truth is, there really aren't any. The truth is, most network marketers get frustrated if they don't have success overnight however they don't have the understanding that this is a business like any other.
This is a business, so you MUST work your business. You MUST work this business just as you have worked any other business, so from the time you get up until the time you go to bed, it's all about business folks. There isn't any other way. This means that you MUST study your industry and learn what tools the leaders are using in this industry before you can have success.
You should know that there are plenty of tools that you can use online, and they aren't going to cost you a lot to use them. Let it be known that these tools are going unused by plenty of network marketers, which means there are many things that you could be using too that work, but if you aren't your business will go slower. Make sense?
The MLM Marketing Secrets of Ray Higdon
If you really want to know what the MLM marketing secrets are of the marketing greats, then look at folks like Ray Higdon. He is a great network marketer that uses a tool known as MLSP. Not only does he use it and promote it, but within that you can purchase the Pro Blog Academy.
If you were to hear his story, it would absolutely amaze you. He shares his story in many webinars, and how he blogged his way to wealth in just 18 months, and it works. Did you know that 70% of network marketers don't use blogging at all? In fact, they haven't taken the time to educate themselves on how to use it and be diligent with it.
Blogging is a tremendous tool that is overlooked, and by using it you can drive traffic from the search engines over time to your authority site. This is where the money is folks, because everything is online. Everything! Can you see how marketing online is such a great benefit?
There is no doubt that most marketers believe that there are MLM marketing secrets, but if you would like to work my team, you will find out that it's all right here in front of you!
If you enjoyed this post please 'like & share' this page.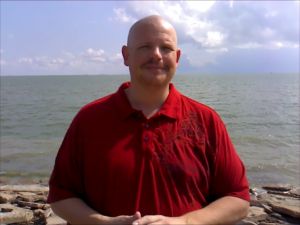 CLICK HERE to work with me personally!
Tagged with: mlm marketing • mlm marketing secrets • mlsp • Ray Higdon • recruiting • Sponsoring
Filed under: MLM Marketing
Like this post? Subscribe to my RSS feed and get loads more!