Which MLM Company Should You Choose?
Monday, August 22nd, 2011 at 3:35 pm
Which MLM Company Should You Choose?
Over the course of the morning, I had two conversations in which I was asked a similar question:  "Which MLM company should I choose to work with?"   In both instances, the person on the other end of the line was torn between hype, the recommendations of gurus, their own passions and the need to make money.   Perhaps you've found yourself in this position before as well.   You need to make money, so you look towards a home based business and ultimately find yourself drawn to network marketing, because of the low start up costs and high income potential.   As you begin doing Google searches for the best network marketing companies, you begin to come across an overload of information.  Each one touting their company as being the best…best products, best pay plan, best looking leadership team, best company logo…you get the idea.   So now with all of this information and hype whirling around your head, you are still no closer to figuring out which MLM company is right for you.
Your MLM Company Should Be An Extension Of You
The starting point for this question begins with you.   What are you passionate about?   What are the things that you could talk about for hours?   What is it that you already gravitate towards?   Answering these questions are so critical to finding the right MLM company.   If you are not passionate about the the company you represent, you will never be successful.  People will see the halfheartedness in your actions and they will also hear it in your voice.  Your passion for your products and network marketing business will far exceed your intricate knowledge of those items.   A friend of mine often says this:  "Ignorance on fire is always better than knowledge on ice!"
When your choice of MLM company reflects the person you already have become, it becomes much more natural.  This means you will have a greater confidence when talking to prospects and customers.  There will be a certainty in your words, because you are already a student of the niche market, simply by reason of your own personal experiences.
Your MLM Company Should Help You Maximize Your Value
The second consideration comes down to what you and your time are worth.   I have many businesses, but I focus my energies into those that pay me the most for the time I spend.   Let me put this into perspective.  My primary MLM company (the one that put the majority of my efforts into) pays a $100 direct commission for any person who enrolls into our program and $100 every time I reach a bonus cycle.   I have another business that only pays $20 for referring a new person into the program and only $20 for each bonus cycle.    Considering it takes me the same time and effort to market, prospect, enroll, equip and train…you can quickly see why I chose to put the majority of my efforts into one MLM company as opposed to the other.    Let me take this a step further.   If you  are operating a party plan type business, as is common with cosmetics, cleaning products and jewelry, then this scenario will make even more sense.   Let's assume I get a 40% discount off of the retail price of my products.   I would have to sell  $250 worth of product to make the same $100.   Again the choice for leveraging my time and maximizing my value becomes much more clear.
When choosing the right MLM company for you, it is important that you weigh all of these factors to achieve the maximum benefit from your business building efforts.
If you enjoyed this post please 'like & share' this page.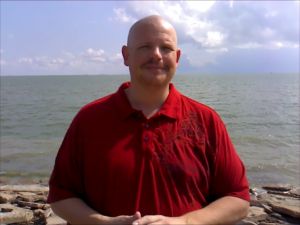 CLICK HERE to work with me personally!
Tagged with: information • knowledge • mlm • mlm company • mlspHost • person
Filed under: MLM Company
Like this post? Subscribe to my RSS feed and get loads more!