A Comprehensive Blueprint To Build Your MLM Business
Monday, July 9th, 2012 at 4:53 pm
A Comprehensive Blueprint To Build Your MLM Business
There is an inherent danger when a person joins an MLM business….that danger is tunnel vision.   Many who enter our industry become the proverbial "one trick pony," because no one has ever taught them differently.   This ends up manifesting as a continual marketing barrage towards that one business, because it is the only source of income into the business.
Don't get me wrong.  Many have built substantial businesses operating this way; however, many have also lost their businesses due to this same circumstance.   You may have heard the saying "don't put your eggs in one basket."   Simply put this means that there is wisdom in diversification and the same is true with your business.
The Reality Of Building A Network Marketing Business
There are a couple of key realities that need to be considered when you undertake this type of business:
90% of the people you approach with your business will say "no"
Approximately 3% of those who join your business will actually go on to succeed
Having these factors in mind is critical, because it will help you frame a proper bearing towards your business.   First of all, you need to understand that network marketing is a numbers business.   It takes massive, consistent action over an extended period of time to make the business works for you.  Knowing your metrics becomes critical to your overall success.  For example, if it takes 30 presentations of the plan for you to make one sale/signup then you need to know how many presentations you need to make daily, weekly and monthly to hit your income targets month after month.
Sustaining The Momentum In Your MLM Business
Once you know your metrics, you will quickly realize that you need to be operating in large numbers to sustain those metrics.  The most logical way to accomplish this is through the use of advertising.   The only problem is that only 10% of your prospects will actually join your business and it takes you 30 presentations to find the one.  So how do you generate the cash flow and prospect flow to produce those numbers?  The answer is feeder systems.
Using Systems To Propel Your Network Marketing Business
In my business, I use two systems for this purpose.  The first is MyLeadSystemPro and the second is Empower Network.   MLSP is a generic training and lead generation platform that assists network marketers in building their business online.  Empower Network is another generic training and lead generation platform that focuses on content marketing and assists online marketer, network marketers and others build their business online.
The Best Prospects Are Other Network Marketers
I want you to notice that both of these systems target people who are building businesses.   This brings us to a great piece of truth.  Your best prospects are those who are already involved in network marketing or some type of home based business.  These individuals are already convinced, so many of the common objections never arise.
The second component of using these systems is the creation of multiple income streams.   MLSP has 12 additional revenue streams built into the system.  These income streams include marketing tools, training courses and other related products and services.   Empower Network on the other hand also creates additional revenue through sales of their blogging platform and training courses.   These two systems alone can contribute thousands of dollars into your business every month.   This money can then be used to purchase advertising to promote your MLM business on a much larger scale.    As the lead flow increases into these feeder systems you can scale out your income from each component of your overall business.
As you build your MLM business, don't get trapped with entrepreneurial tunnel vision.  Take the time to build out a business structure that gives you the best opportunity for success.
See How Others Are Using Empower To Build Their Business
See The Low Entry CPA Offer I'm Using As A Front End To Empower
See The Other Low Entry CPA Offer I'm Using On The Front End
If you enjoyed this post please 'like & share' this page.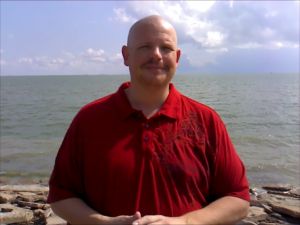 CLICK HERE to work with me personally!
Tagged with: Better Networker • Empower Network • mlm business • mlsp • network marketing business
Filed under: MLM Business
Like this post? Subscribe to my RSS feed and get loads more!