Zeek Vultures and Other Scavengers…
Friday, August 17th, 2012 at 11:55 am
Zeek Vultures and Other Scavengers…
Yesterday afternoon, the network marketing world was set a buzz with the news that Rex Ventures Group had closed their corporate office and that both the Zeekler and Zeek Rewards websites were taken down.   Within a matter of moments, the vultures began circling in search of fresh road kill, while at the same time the voices of criticism stepped up to the microphone and began to spew their "I told you so" rhetoric.
Only Reinforcing Negative Perceptions
It is a bad enough when a business goes into a tailspin, but the response of many in our industry only seeks to reinforce the negative perceptions.   Those who don't see the value of network marketing are constantly looking for examples to point to, in an effort to reinforce their opinion.   When the vultures come out, we within the industry are simply providing further ammunition for their onslaught.
So What Is An Appropriate Response?
In my mind, the greatest tragedy in any of these stories are the good people who are simply trying to improve their lives and dream big.   Many of these individuals become highly disillusioned once they have been through this type of circumstance.  They end up leaving their dreams in the ashes and never find the courage to pursue the dream again.
Entrepreneurship is full of trials and challenges.   Every successful entrepreneur has  at some point seen their efforts go up in flames.  They find themselves at a crossroads…do they let their dreams die in the ashes or do they brush themselves off and try again.
This is an opportunity for the network marketing community to shine.   We need to gather around those who find themselves wondering "what happened?"   We have a duty to encourage them not to give up on their dreams and ambitions.  We need to give them permission to express their frustrations without dropping our favorite motivational quote on them.   We need to encourage them to re-engage without giving them a sales pitch wrapped in bogus compassion.   True leaders will see the opportunity to build up "the weaker brother" and will do so with great passion.
So to you my fellow networker….I implore you to take the high road.  Teach those in the midst of the crisis to rise above the circumstance and keep flying with great passion.
If you enjoyed this post please 'like & share' this page.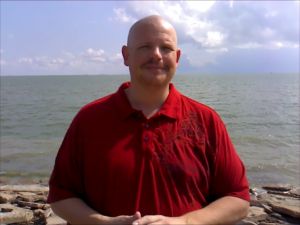 CLICK HERE to work with me personally!
Tagged with: Zeek • Zeekler • ZeekRewards
Filed under: Zeek Rewards
Like this post? Subscribe to my RSS feed and get loads more!