Dancing Fools Create Viral Marketing Tsunami
Monday, April 23rd, 2012 at 11:01 am
Dancing Fools Create Viral Marketing Tsunami
Did you see it?
…This past Saturday at 2PM EST something
incredible happened.
In 300+ cities across the U.S. and Canada, people
showed up in public places and just started dancing…
See for yourself…
….was this some Hollywood stunt?
(after all that is Alfonso Ribeiro of the Fresh Prince of Bel Air fame)
Actually this was a promotional event put on by a network
marketing company…
…Over the weekend, Facebook, Youtube and local TV news
lit up with video after video from these flash mob events.
There was no product pitch, no opportunity presentation…
…Just thousands of people creating the World's Largest
Simultaneous Flash Mob
BUT…
The inevitable questions became….
….Who are these people?
…Where did they come from?
Those who participated were able to step up and answer
those questions…introducing both their company and products…
Ingenious…
….I was in Kansas City less than a month ago, when this
event was introduced onstage at a National Sales Conference…
I've been waiting these past few weeks to see it happen…
…3 1/2 minutes of dancing….has generated thousands of
conversations all across North America in the past 36 hours…
Advertisers spend millions of dollars to get that type of
publicity…
The lessons for those of us who are building businesses
is simple….
….Have fun
….make a splash
….and you won't have any trouble finding people to talk to
If you're ready to take your business to the next level,
take action now and align yourself with the company that
brings you this kind of outside of the box thinking….
If you enjoyed this post please 'like & share' this page.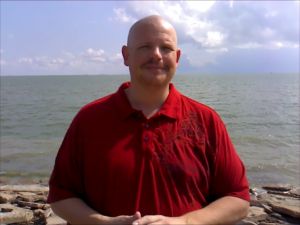 CLICK HERE to work with me personally!
Tagged with: Alfonso Ribeiro • caption • Dancing Fools • flash mob • Fools • mob • tsunami • Viral Marketing Tsunami • Visalus
Filed under: ViSalus
Like this post? Subscribe to my RSS feed and get loads more!