Send Out Cards Review – Can You Really Make A Business Out Of Cards?
Tuesday, June 26th, 2012 at 4:20 pm
Send Out Cards Review – Can You Really Make A Business Out Of Cards?
Imagine yourself hitting the holidays this year, mired down in the hustle and bustle of the season, when suddenly you realize you've forgotten something extremely important.   You forgot to send out your annual greeting cards.  Poor aunt Martha, she's been sitting around waiting for hers and there's an empty space on the mantle at cousin Tom's waiting for your card to arrive.   So what can you do to salvage this disaster?  Your never miss sending cards to your friends and relatives and you're not about to start this year.   This is where Send Out Cards comes into the picture, getting the work done the fastest and easiest way possible, saving the day and your reputation.
What Is Send Out Cards?
What exactly is Send Out Cards? Not only is Send Out Cards the largest first-class mailing company in the U.S, but they are also one of the fastest growing network marketing companies in operation today.  Since their inception in 2004, they have been connecting to and transforming people's lives.  The company operates on a solid foundation of over 60,000 independent distributors.  Having sent over 50 million personalized cards, the company continues to provide a reliable online service that keeps people in regular contact with those who matter most.
Forget running to the store, Send Out Cards brings the gifts to you.   A wide assortment of gifts, including such things as chocolate brownies, gift cards and motivational books are all available through the online gift catalog.  Many different designs are available to choose from, allowing you to add a customized feel to your card that your recipient will surely appreciate.  For a small fee, you can add a personal touch to your greeting cards with your own logo, signature and photos.
By allowing you to send your cards in less than a minute, this unique company provides a simple and professional way of doing business.  The cards you create provide that extra touch that can make a client feel cherished and will foster the trust that keeps them doing business with you.  When your clients feel valued, they will tell others, helping you gain additional  clients to grow your business.
The Send Out Cards Business
As a "Send Out Cards" Independent Distributor, you are able to start your very own turnkey home based business and have the opportunity to build your way to financial freedom.  You earn commissions every time your personal referrals use the Send Out Cards system to send greeting cards or gifts.
Remove the fear of forgetting those important dates like birthdays and anniversaries.  The company's reminder system will remind you of important dates that need to be remembered.  You can send birthday, anniversary, or thank you cards through this convenient system, while eliminating the need for pen, paper, stamps, envelopes, or mailboxes.   It has never been easier to send a card.  The system prints, stuffs, stamps, and mails the physical card for you.  Your card will be on the way with just a few clicks of the mouse.
Aside from the convenience, there is the opportunity to receive compensation by simply sharing Send Out Cards with others. Independent distributors earn income in 3 ways – the leadership bonus, retail sales commissions, and residual commissions. Anyone can take full advantage of this compensation structure working from the comfort of their home.
Whether you are a doctor, an office clerk, or a salesperson, Send Out Cards will provide you greeting cards that will keep you connected to your prospects and customers, helping you stand out from the competition, paving the way to your success.
If you enjoyed this post please 'like & share' this page.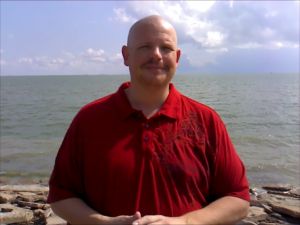 CLICK HERE to work with me personally!
Tagged with: Send Out Cards • Send Out Cards Review • Send Out Cards reviews
Filed under: Send Out Cards
Like this post? Subscribe to my RSS feed and get loads more!