Building Your My Video Talk Business In 4 Easy Steps
Monday, May 14th, 2012 at 1:17 pm
Building Your My Video Talk Business In 4 Easy Steps
You must be looking to grow your My Video Talk business, or else you wouldn't be on this page.   There are many great tools available from My Video Talk to grow your business.  When you started My Video Talk, it is likely that you were told to make a list of 100 names.  You will want to do this, if you have not already done so. You can improve your chances for success by following these 4 steps that will improve your chances to build your business successfully.
Look for a coach or mentor!  Sometimes this will be your sponsor, but it may be someone else.  Look for a leader in "My Video Talk" that you would like to imitate.  This needs to be someone with whom you can easily relate.  See if you can be with them on their phone calls and appointment prospects.   Find out about their journey from where they begin to where they are now.  It is important to remember that a mentor is not there to hold you hand, they are meant to be a guide and coach.  By becoming a good student you will maximize the results from the relationship.
Harness the power of the internet.  

My Video Talk

is a global company, currently operating in well over 40 markets.  Generating a large number of leads will be critical to your success in building an MVT team.   A system like My Lead System Pro will train you in the various methods of generating leads and leveraging the power of the internet in your business.  MLSP will even coach you in how to earn money from people even when they don't  join your MVT business.
 Build a team that operates effectively.  The My Video Talk compensation plan has 10 distinct avenues for compensation. Unless you build your team with people who are committed to building a business, you will simply waste your time.
To illustrate this point: MVT has a double core binary compensation plan. You get a bonus when you have 6 active members on the left and 3 on your right.  If you have one person on one of those legs that is not interested in growing or maintaining their business, there will be a negative impact on your organization.
It is better to build your business with dedicated people, than to simply fill positions on an organizational chart with warm bodies.
Call your leads.  Many people believe that online marketing has removed the need for a business owner to call their leads.  Picking up the phone to call your leads is non-negotiable if you really intend to build a highly profitable and successful business.  Remember, as a MVT business owner, you have the latest technology to connect with your leads through video conferencing! The difference between a yes or no is often your willingness to make personal contact with prospective team member.
Building a My Video Talk  business does not have to be complicated.  Although the process may not always be easy, consistently following these basic steps will bring about the sustained growth of your business.
If you enjoyed this post please 'like & share' this page.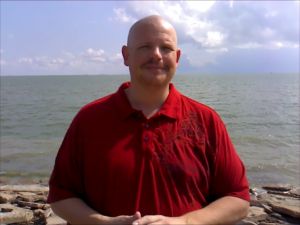 CLICK HERE to work with me personally!
Tagged with: Building • business • business owner • coach • mentor • My Video Talk • phone • successful business • Video Talk
Filed under: My Video Talk
Like this post? Subscribe to my RSS feed and get loads more!