Mary Kay Review – Is There More To Mary Kay Than Just Pink Cadillacs?
Tuesday, September 4th, 2012 at 9:51 am
Mary Kay Review – Is There More To Mary Kay Than Just Pink Cadillacs?
In the landscape of direct marketing, there are numerous companies that a person can choose from.   One of the most recognized names in that landscape is Mary Kay.   This Mary Kay review will give you a panoramic overview of this industry giant.
The Mary Kay Product Line – The primary product offering is cosmetics.   The company offers a diverse line of makeup and skin care products.   Additional product offering include a line of men's colognes and women's perfumes.   Mary Kay owns facilities in the U.S. and China where their products are manufactured and packaged.
The majority of people who try Mary Kay products become loyal fans.   Products are sold on an individual basis, bundled packages and kits for customer convenience.   Product samples are also offered to customers, that they can try a product before they buy it.
Starter Kit – For $100 plus tax, shipping and handling, a new consultant can purchase a Mary Kay starter kit.  The kit contains  everything necessary to start a successful business.  Included in the kit are enough samples and products to share with 30 friends.  These samples are typically distributed during home parties.  In addition to samples, you will also receive brochures and catalogs for prospective customers.   The starter kit also contains training and educational materials, including how-to guides for building your Mary Kay business.
The company runs special offers on an ongoing basis, such as the opportunity to earn free products, business cards and other business materials.  To learn about current specials, ask your Mary Kay consultant.
Sales Methods – Mary Kay products can be sold to your customers through a variety of methods.
Internet – Your customers can make purchases online through your Mary Kay personalized website.
Catalog – Through the quarterly customer catalog The Look, customers can place orders at their convenience.  You can choose to deliver orders personally to your customers or they can have the order mailed directly to their home.  Catalog orders can be placed with you via phone or your customers can place their orders on your website.
Face to Face – You can use makeovers and skin care consultations to deliver personalized face to face service to your customers.
Home Parties – A home party allows you to make multiple sales at one time.   Bring the skin care counter into your prospects home and have them invite their friends.  Home parties are a great way for people to have fun while learning some great skin care and makeup tips.
Getting Paid – Mary Kay has one of the most lucrative compensation plans in the industry, paying up to 50% commission on product sales.
Leadership Development – One of the best ways to increase your income is through advancement in leadership.  Mary Kay offers many opportunities for advancement into leadership.   To help you achieve your leadership goals, your upline will help you set your goals for advancement.   With Mary Kay, there is opportunity for any consultant to become a leader.  There are currently more than 39,000 Sales Directors around the world and over 600 National Sales Directors.  Those numbers continue to grow year after year.
Charitable Causes – Mary Kay has put a priority on being a good corporate citizen through charitable giving.  The company gives regularly to efforts for decreasing domestic violence, supporting housing initiatives through Habitat for Humanity, efforts to encourage environmental responsibility, efforts to fight cancer as well as donating to the relief efforts in the wake of  natural disasters.
Most recognized is the philanthropic efforts of The Mary Kay Foundation.  The foundation is dedicated to ending women's cancers and domestic abuse worldwide.
Business Longevity – The company was founded by Mary Kay Ash in 1963.
DSA Affiliation – Mary Kay is a member of the Direct Selling Association.  The DSA is the industry trade group, that requires its members to adhere to a strict code of ethics and conduct.
Mary Kay is a solid business that has proven itself through the years.  If you are looking to partner with a company that has strong training and a culture of success, then this may be the right company for you.
To learn more about building a successful Mary Kay business online, visit my website to get in depth strategies and training from top industry leaders.
If you enjoyed this post please 'like & share' this page.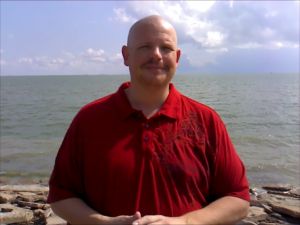 CLICK HERE to work with me personally!
Tagged with: Mary Kay • Mary Kay business • Mary Kay consultant • Mary Kay review • Mary Kay reviews
Filed under: Mary Kay
Like this post? Subscribe to my RSS feed and get loads more!