What Obstacles Are You Willing To Overcome?
Tuesday, June 5th, 2012 at 2:40 pm
What Obstacles Are You Willing To Overcome?
Two months ago, I purchased my ticket to "Don't Be A Wussy 2012″, the first live event hosted by Empower Network.   I knew we would be moving to Kansas in the weeks leading up to the conference, but I was looking forward to getting my mind re-energized with my business.   Not long after, the challenges begin to appear.   First the engine went out on my wife's van…total cost $3,000.00.   Then there was the move, even though I went the do it  yourself route, the cost was still another $1,000.00.   Then the deposit, rent, utilities, etc…. another $2,000.    Originally this was not a problem; however, the $3,000.00 van repair changed that picture greatly.   Last week the airfare shot up another $100 and to top it off, my roommate called and said he would not be attending and he was cancelling the room reservation.
So this week, it was decision time.   Am I going to Atlanta or am I going to let these setbacks dictate my outcomes.   Yesterday I checked the airfare and guess what it had dropped nearly in half from $414 to $220.   I knew I needed to act, so this morning I purchased my airline tickets.   Now that still leaves me with the question of lodging and the expense of meals.   This morning I put up 10 numismatic coins from my business for sale and began shaking the trees for a roommate.    You see this is what entrepreneurs do, they don't accept defeat and they will sacrifice just about anything to reach their goals.
Let me share with you a few stories that are already showing up on Facebook….
I don't have a room, nor a flight, xxxxxx. In fact, I will be walking some of the way. Even though I don't have a dime to my name, I'll still be there. Why? Because what I will learn in Atlanta is worth everything I've got. My message to you, if you want to be there, find a way. Because if I am willing to sleep on the streets to learn what Dave & Dave has to offer, what's stopping you?  I'm going to be coming from Texas, btw, so it's not like I live in GA
I'm driving from Tulsa…
Still need a space on the floor & access to shower. I don't need much… Let me know… Thanks!!!
I ain't a wussy, driving from Philly to meet up with all you rockstars

If someone has a hotel couch I can surf on, hit me up…

I hope you get the idea….Entrepreneurs are driven people who don't succumb to obstacles, they look for a way to get over, around or through them.
This one aspect of an entrepreneur's thinking is the primary difference between those who succeed and those who fail.   I can't tell you how many times I hear excuses as to why a person is not making it with their business.  "I don't have any money…."  "I don't know anybody…."   "I don't have a blog….."  "I don't have an autoresponder….."   Every single one of these things is an excuse.
I recently listened to an interview with another member of Empower Network who prior to joining had been handing out adult themed handbills on the sidewalks of Las Vegas.   When he was presented with Empower Network he didn't even have the money to purchase all of the training.   So what did he do?  He sold his television.   Most people are unwilling to shut the stupid thing off, much less get rid of it.     Here's the cool part, that decision has earned him over $30,000 in the past few months, not a bad trade off!   Had he not made the initial sacrifice, he would have never found the success.
So the question becomes:  "What sacrifices are you willing to make to overcome the obstacles that are keeping you from your success?"
I hope you decide to day that no excuse is worth missing out on your greatest success.
If you enjoyed this post please 'like & share' this page.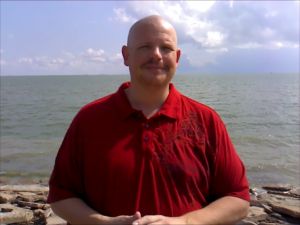 CLICK HERE to work with me personally!
FREE Leads & FREE Cash - with my FREE system - Get It Now!
Learn Internet Marketing (Without The Hype) - Enter The Classroom
Tagged with: Empower Network
Filed under: Mindset
Like this post? Subscribe to my RSS feed and get loads more!