Mental Hoarding – Where Do You Find Room For All Of That Stuff?
Tuesday, August 21st, 2012 at 10:54 am
Mental Hoarding – Where Do You Find Room For All Of That Stuff?
Have you ever seen the A & E show Hoarders?  The show documents the lives of people who have accumulated so much "stuff" that their homes literally become prisons.   I can remember in my days as a police officer responding to the call of an unresponsive man.  When I got to the house, I found a true hoarder indeed.   There were magazines, newspapers and various other assorted piles stacked waist high in every room of the house.  In between those stacks were narrow trails that led to the bed, the toilet and a sitting chair.   I ultimately had to throw the man over my shoulder and carry him out, before I could do CPR on him, because there was no place to lay him out flat.
Ok, so you're probably wondering:  "What in the world does this have to do with online network marketing?"   The answer is pretty simple, many of us have been mental hoarding and the end result is that we have become prisoners to a lot of "stuff."
My Own Mental Hoarding Journey
Over the last few months I have been taking a considerable amount of inventory, both physical and mental.   As we prepared for our move from Corpus Christi, TX to Wichita, KS this spring, my wife and I began to open up boxes that hadn't been opened in years.   Inside many of these boxes were things that held deep sentimental value, but in reality are of no value to anyone else.   A perfect example is my notebooks from my days in the police academy.   Pages and pages of criminal code and investigative procedure.   The how to's of courtroom testimony and the manual for operating the Intoxylizer 5000.    These all bring back fond memories, but other than taking up space they serve no purpose in my life anymore.   My pastor's library was no different.   Deep commentaries that explore the theological implications of almost any passage of scripture.   Word studies in both Greek and Hebrew.   Again, these things bring back fond memories, but they no longer serve a practical purpose.
Once we got moved, the focus changed and I began to take note of some of the mental clutter I was lugging around as well.   I noticed something interesting about that clutter, it was making me a prisoner in my own thoughts.   The clutter was preventing freedom of creativity and initiative.   Just like the hoarder I described above, I had allowed much of the landscape to become unusable, with only small pathways to the critical areas of my mind.
Interestingly enough most of the clutter comes in the form of limiting beliefs and subconscious responses based on past experiences.   It is interesting to see as I reflect upon my actions over the years, how this mental clutter has at times been the very epicenter of my own self-sabotage.   Inadvertently I have limited myself in reaching my true God given potential.
Time For A Mental House Cleaning
Do not be conformed to this world, but be transformed by the renewal of your mind, that by testing you may discern what is the will of God, what is good and acceptable and perfect. – Romans 12:2 (ESV)
In the study of human behavior, we find that the best indicator of a person's future behavior is simply their behavior in the past.   This is due to the fact that we allow ourselves to adopt patterns of behavior that will remain consistent unless there is a proactive effort to change those patterns.   When you consider that a majority of the responses you make in life come from your subconscious programming, this becomes even more important than many of us ever realize.
Part of living the Christian life, is a desire to move from the natural inclinations of my flesh and into actions that are led by my spiritual relationship with God.   This is where such things as being "slow to anger" and "loving your neighbor as yourself come into play."  The renewing of your mind goes well beyond these thoughts into replacing the clutter of life with the truths of how God has designed you and His perfect plans for your life.
Let me give you an example.   Based on some of your not so stellar performances in life, you may have adopted a mindset that says "you can't succeed."   Over time your mind has worked hard to prove this mindset over and over again, building up a large pile of clutter on that belief.  The reality is that God says:  "I can do all things through him who strengthens me." – Philippians 4:13 (ESV).   The task before us is removing the "clutter" of false truth that has hindered us and instead opening up the reality of God's design for our lives.
So how do you clear out the clutter.  For me the answer has come through these steps:
Acknowledge that the clutter exists – see it for what it is
Make a decision – choose to identify and remove the clutter that is hindering you
Embrace the truth – recognize that circumstance does not define truth, fill your mind with reminders of truth
Focus on those things that reinforce truth
For me this process looks like this.  I ask God to help me identify the clutter that is not His design for my life.   When that clutter is revealed to me, I ask forgiveness for taking ownership of it and I ask for His help in removing it.  I search for what Scripture says about that area of my life.   I meditate on those scriptures and I thank God for the promises that come through them.
Now I realize, not everyone who reads this blog shares my faith; however, many of you will be able to relate.
If you enjoyed this post please 'like & share' this page.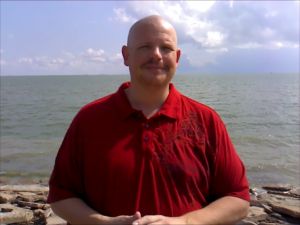 CLICK HERE to work with me personally!
Tagged with: hoarders • hoarding • limiting beliefs • mental hoarding • mindset
Filed under: Mindset
Like this post? Subscribe to my RSS feed and get loads more!