Marshall Sylver First Million Review
Wednesday, December 4th, 2013 at 12:17 pm
Marshall Sylver First Million Review
In this Marshall Sylver First Million review, I want to share with you my experiences and insights after attending this powerful personal development conference.
As the name would imply First Million is all about guiding the student towards achieving their first million dollars in earnings.  This course uses a powerful combination of teaching, practical application and subconscious reprogramming.   As with all of Marshall Sylver's courses, this course is based on the principle of PND (psycho neuro duplication).   PND is the process of duplicating the thought and habit patterns of someone who has achieved success in a particular area.  By duplicating their thoughts and habits you are able to more easily replicate their outcome.
Marshall Sylver First Million Review – Million Dollar Habits
A core focus of the Marshall Sylver First Million seminar is the development of millionaire habits.   One of the key principles that Marshall teaches is the elimination of MWA's from your daily activities.  An MWA is a minimum wage activity.   The concept being that on a 40 hour work week, a million dollar earner will need to earn $500 per hour to achieve that income level.   Marshall encourages his students to examine their day to day activities for things they are doing that are less than $500 per hour activities.  The the greatest extent possible, students are encouraged to outsource those activities to someone else.
The secondary focus is on the importance of the use of the mind as opposed to time spent in physical labor.  Students are reminded that those who labor work for those who think.  During the course of the seminar, we were encouraged to flush out the million dollar ideas that were already at work within each of us.
As a part of the training on habits, Marshall invited his long time mentor and friend Chuc Barnes to teach us on the topic of priority management.  Although many principles of priority management and time management are similar, they are not to be confused with one another.   Priority management is the process of identifying the order of tasks to be undertaken by their priority in the big picture, not simply their "immediate urgency."   Barnes showed us how to dissect our day into a highly productive flow that contributes to making consistent regular strides towards the long term objectives that we have set for ourselves.
Marshall Sylver First Million Review – Millionaire Actions
Not only did Marshall Sylver work with our habits during First Million, but he also made sure we addressed the actions that are critical for achieving our first million dollar year.   The primary actions we worked with were the actions of persuasion and influence.
Marshall draws deeply from his own journey of becoming a millionaire and repeating that outcome over and over as he teaches.  In these lessons a persistent, innovative spirit is revealed.   Many times is was nothing but sheer determination and an unwillingness to quit, even when quitting seemed the most logical choice, that led to many of Marshall's successes.
Chuc Barnes returned to teach public speaking.  Public speaking is the highest paid skill set in the world, so a great deal of time is spent on this one skill alone.   During our time together, we were required to enter into the realm of public speaking.  For me this is natural and very comfortable, which Barnes quick picked up on, but for others this is facing one of their greatest fears.   By the end of the course, every participant had made a public speech to a small group of fellow students.
Marshall Sylver also uses First Million to help students refine their sales and influence skills.  He delves into the nuances of how to ask questions, lead with body language and using hypnotic language as a part of the sales process.   Through the demonstration of these techniques the use of real life examples, these principles are quickly grasped.
Marshall Sylver First Million Review – Bringing It All Together
First Million is one of the core courses in the Prosperity Alliance curriculum line up.   Each course is designed to build upon the principles of the last.    In 2014 First Million will be expanded from 2 days to 3 days.   First Million comes with additional home study materials, that allows the student to continue their education from home.
In the short time I have known Marshall Sylver, I have found his training to be a powerful catalyst in many changes and breakthroughs I am experiencing personally.
If after reading this Marshall Sylver First Million review, you would like to experience some of Marshall's training for yourself, you can access his 2 hours Take Action Now training for FREE by clicking here.
**Carl Willis is a Prosperity Alliance affiliate and may receive compensation for any purchases made through this review.
If you enjoyed this post please 'like & share' this page.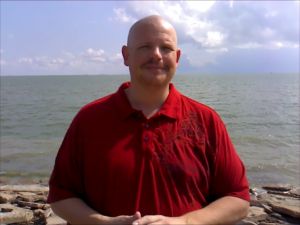 Click Here to work with me personally!
Get paid for listening to the Radio
Tagged with: coaching • Marshall Sylver • Marshall Sylver First Million • mentoring • personal development
Filed under: Mindset
Like this post? Subscribe to my RSS feed and get loads more!