How To Let Go Of Your Fears
Friday, November 8th, 2013 at 11:04 am
How To Let Go Of Your Fears
Learning how to let go of your fears is one of the keys
to finding success in your business.
Fear is the thing that keeps most entrepreneurs
from taking action.
This could be:
Fear of calling people
Fear of rejection
Fear of speaking publicly
Fear of asking for the sale
Fear of spending money
Fear of failure
Recently I spoke on the topic of conquering
your fears at the Empower Network Fight the
Forces of Evil event in Dallas, Texas.
You can watch that presentation here…
While at the conference, my friend Karen Marrow
did an interview with me to further discuss this
topic of overcoming your fears.
Fear is only conquered when it is fully realized…
What most people don't grasp is the understanding that
once a fear is fully realized and conquered…
…a new level of inner strength is created.
Whereas a fear might have originally stopped
you dead in your tracks…
…you now have the strength to go right through it.
Take some time to go through the exercise I discussed
in this interview…
…and discover a new freedom in your life and your
business.
Share some of the fears that have held you back
in the comments below.
If you enjoyed this post please 'like & share' this page.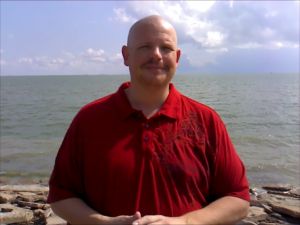 CLICK HERE to work with me personally!
Get paid for listening to the Radio
Tagged with: confidence • how to let go of your fears • mindset • positive thinking • success
Filed under: Mindset
Like this post? Subscribe to my RSS feed and get loads more!