Are You Facing A Setback Or A Setup?
Thursday, April 26th, 2012 at 12:20 pm
Are You Facing A Setback Or A Setup?
I spent about 3 of the last 5 weeks in Kansas getting ready for our move next month.   A few days after I left, I got a frantic call from my wife that she was broken down on the side of the road.   A friend of mine came to assist her and was unable to get her van going again.   Her van was towed to the mechanic and over the next few weeks a myriad of problems were found and the bill continued to grow.
This Saturday, the mechanic called and said we could come get the van.   I paid him $1,052 for the work and took off down the street.   About 2 miles from the shop, the engine oil light came on and the van wouldn't shift.    We quickly called a friend to see if we could borrow his car, since we were around the corner from his house (I left our 2nd vehicle in Kansas in preparation for our move).    We get to his house, pick up the car and I head towards the mechanic's shop.   2 miles from the mechanic's shop, the van lost power, began to make a terrible noise and made a horrid smell.   I coasted to a stop and ended up needing to get towed back to the shop.
So yesterday I get the dreaded call.  The engine is shot…the cost to drop a new engine in….another $2,000.00.   I had a choice  to make at this point.  I could get mad.  I could get sick.  I could worry.   I chose none of the above.  I chose to find peace in the circumstance and to look at the bigger picture.
You Are Going To Face Challenges In Your Business
It is important for you to understand that challenges are going to come, not only in your life, but also in your business.   People are going to quit.  People are going to double-cross you.   Customers will stop buying.  Others will be unsatisfied with their product or service.   At some point you are going to face challenges….I guarantee it.    How you choose to respond to that challenge is pivotal to your success and longevity in the business.
In my experience, I find that some of the greatest challenges I have faced were not actually setbacks, but instead they were a setup for a new chapter or a new level in my life and business.   Early on I adopted the mindset that if it wouldn't matter a year, 2 years or 5 years from now…it wasn't worth getting wound up over today.
Being a successful business person, requires you as an entrepreneur to adopt a long term mindset.   When you look at life through the long-term lens, the size of problems is reduced against the backdrop of the possibilities.    I want to encourage you to step back from every challenge you are facing today and begin to look at the backdrop and not the problem.   If you will do this consistently, you will find that the challenges no longer ruin your day or stop you dead in your tracks.
If you enjoyed this post please 'like & share' this page.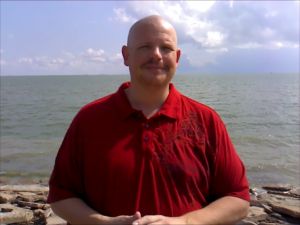 CLICK HERE to work with me personally!
Tagged with: call • car • Facing • shop • the mechanic • van
Filed under: Mindset
Like this post? Subscribe to my RSS feed and get loads more!