Market Samurai Review – Does Market Samurai Really Cut Down The Competition?
Wednesday, April 18th, 2012 at 2:31 pm
Market Samurai Review  - Does Market Samurai Really Cut Down The Competition?
Market Samurai is regarded by many as the best keyword research tool available today.   Most users of the program believe that anyone serious about building a business online should have it in their online marketing arsenal.
Before you go out and purchase a copy of Market Samurai, let me give you the low down on why you need this keyword search tool and how you can use it to increase traffic to your sites.
Why Is Keyword Research Important?
Choosing profitable keywords that are going to make you money is the foundation long term online success.   You must become a student of keyword research if you are looking to generate free or organic traffic that will produce results for years to come.  Failure to learn your craft, could mean the life or death of your online business.
Your primary objective is finding high traffic, low competition keywords that are highly profitable.  This is what "Market Samurai" was developed for.   When you ask any internet marketer what's in their toolbox, Market Samurai will always be near the top of that list.
So How Can Market Samurai Help You?
Market Samurai helps you filter out the best traffic generating keywords inside of your niche market.   This will help you build your business more efficiently without wasting time on content that will not drive buyer traffic.  Keyword Research is a concept that most new marketers fail to learn, out of fear that it is too complicated.  Unfortunately, failure to learn these concepts could cost you your business.
How Does Market Samurai Work?
Once you have chosen a keyword you want to build your content around, the next step is to discover related keywords and analyze those keywords to determine if it is worth the effort of building content around them.
Based on the results generated by Market Samurai, the software will sort through any "trash" keywords that either don't drive sufficient levels of traffic or are difficult to rank for because there is so much competition.
It will also perform a complete analysis based on the amount of traffic, Search Engine Optimization (SEO) competition, Adwords value and other pertinent information based upon your search criteria.
The Keyword Research Module will help you to find other keywords that are related to the keyword or keyword phrase you want to rank for within minutes.  This can quickly help you to decide whether or not to continue building content around this particular keyword, based on the data provided.
The SEO Competition Module will take the best keywords you've found when performing your keyword research and analyze the top ten sites ranking for that particular keyword.
The software populates for you an easy to read, color coded table that will tell you if each site has the keyword in the Universal Resource Locator (URL), the title, the header tags and the meta description.  But it doesn't stop there! It will also tell you how old the domain is, its Google Page rank, and the number of backlinks to the site. This information will quickly identify if you have the ability to rank for the keyword.
What makes Market Samurai so cool is that if you don't know what the data means, they will color code the table to help navigate you through the process. Red cells mean difficult, yellow means average, while green means you have a good chance of ranking for this keyword. If you see a table full of red cells, it's an indication that it's time to choose another keyword.
One other key module within Market Samurai is the Rank Tracker. This tool will track all of the rankings for your sites in Google, Yahoo and Bing…three of the top search engines.  By simply adding in the domain names of the sites you want to track, along with the targeted keywords, select the search engines you want to check and Market Samurai will analyze where your domain ranks for each keyword listed.
There are 5 other modules that Market Samurai has: Domains, Monetization, Find Content, Publish Content and Promotion, but the main ones discussed in this review are really all you need to get you on the right track with your keywords.
In depth keyword research is at the core of every successful internet marketers business. By using Market Samurai not only can you narrow down hot traffic attracting keywords, you can do it within minutes, making keyword research as easy as 1, 2, 3!
If you enjoyed this post please 'like & share' this page.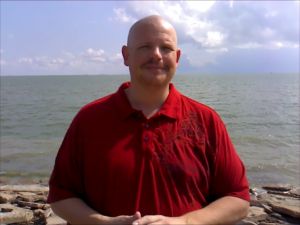 CLICK HERE to work with me personally!
Tagged with: keyword research • Market Samurai • samurai
Filed under: Keyword Research
Like this post? Subscribe to my RSS feed and get loads more!