Solo Ads And Ad Swaps – Removing The "No List Excuse" From Your Marketing
Wednesday, May 30th, 2012 at 3:48 pm
Solo Ads And Ad Swaps – Removing The "No List" Excuse From Your Marketing
One of the common complaints I hear from new marketers goes something like this:  "But I don't have a list like you do…"  Today I want to introduce you to solo ads and ad swaps, this is the marketer's secret weapon for list building.   To help you get your arms around how these two things work, let me create a hypothetical scenario for you.
Joe is a brand new marketer who is trying to build a network marketing business online.   As Joe has spent the past few months following gurus and listening to webinars, one common theme has been evident…those who are making money are building lists.  Joe realizes that this is critical if his business is going to grow, but he just doesn't know where to begin.   Then one day someone introduces him to the concept of a solo ad.
Solo Ads Come In All Shapes And Sizes
At the core, a solo ad is nothing more than renting someone's existing marketing list.   This simply means that for a fee, the list owner will send your marketing offer out to their existing list.   There are 3 common varieties of solo ads most commonly found in the marketplace today.
The first variety is an ad that is sent to the subscribers of a membership website.   These ads can often be very productive, especially if the site is a paid membership site.   In the case of a paid membership site, each subscriber is a buyer.  They have already demonstrated their willingness to pull out their credit card and spend money.   It is not uncommon for membership sites to have a subscriber base into the hundreds of thousands.  Typically the cost for an ad will be higher for a larger subscriber base or a paid subscriber base.   Although leads can be generated from subscribers of free membership sites, the conversion and sales ratios are often much lower than those of a paid site.
The second variety is an ad that is sent out to a list of e-zine subscribers.  These lists are often highly productive, because the subscriber base is highly focused on a particular niche.   Another advantage with many e-zine providers is that they will limit the amount of advertising that is sent out with any one issue.   In some cases your solo ad may be the only advertisement in the entire issue.   Another benefit of e-zine advertising is that the emailing addresses of the subscribers are generally a primary address that is likely to be read, as often times an individual will set up a separate email for lists ( I have one of those myself).   Again, list size and exclusivity are major factors in cost.
The third variety is the option that I have become most fond of.  This option involves purchasing a mailing to the list of another marketer within your niche or a related niche.   You will find in these arrangements that many list owners will not only sell you a mailing, but they will even guarantee a set number of clicks to that offer.   As an added bonus, most of these list owners will over deliver on the number of clicks, hoping that you will use their service again or purchase a higher guaranteed click package from them.   Prices are generally determined by the number of clicks guaranteed and the quality of the list (buyers vs. free offer seekers).  There are a few primary places to purchase these solo ads:
I prefer using solo ad directory and safe-swaps, since both services allow for user feedback.   Safe-Swaps goes a step further in requiring that feedback and ratings be given for every solo ad and they provide a tracking link to ensure you are getting what you paid for.  The self policing allows for the best user experience possible.  Pricing for these types of ads is very reasonable.  I regularly purchase 50 click ads for $10, 100 click ads for $28-40 and 200-300 click ads for $60-$80.
Using Solo Ad Swaps Once You Have A List
Once you have a growing list built, you can begin to utilize ad swaps in lieu of paid solo ads.   In an ad swap arrangement, each marketer agrees to send an offer to the list of the other at a pre-arranged date and time.    At the time the agreement is made, each marketer reviews the ad copy of the other to ensure that it is a proper fit for their list.   I use Safe-Swaps exclusively for this part of my business, since they offer tracking of clicks and the click through rate of the swap partner's email copy.
Using Systems To Make The Most Of Your Solo Ads
The best use of solo ads will occur when you use them in conjunction with systems.    Most systems will offer pre-made and tested email copy and lead capture pages.   In my business, I typically use either a Facebook training offer from MyLeadSystemPro or the 3 Weird Marketing Tricks offer from Empower Network.    In a 100 click solo ad, both of these offers consistently generate opt-in rates in the 35-40% range.   Simply put for every 100 clicks, 35-40 new people show up on my marketing list.
Whether you have a list or are just starting out.   Solo ads are a cost effective way of expanding your reach very quickly.
If you enjoyed this post please 'like & share' this page.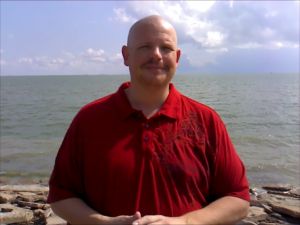 CLICK HERE to work with me personally!
Tagged with: click • Marketing Solo Ads • membership • Offer • site • Solo Ad Swaps • Solo Ads • variety
Filed under: Internet Lead Generation
Like this post? Subscribe to my RSS feed and get loads more!