Posture – How To Sell Without Resistance
Friday, June 15th, 2012 at 10:43 am
Posture – How To Sell Without Resistance
I just returned from the Empower Network  "Don't Be A Wussy" Conference 2012 in Atlanta, GA.  What I want to share with you today is the issue of "Posturing".  This is one of the more profound ideas that came out of the conference.   How do you posture yourself in front of your prospects and clients, especially if you are new to the business?
A challenge that you may frequently have when you are just starting your business is the question of "What do I have to offer people to draw them to me?  I haven't started to make any money yet?"    This is where posture comes in.  It is not about pretending to be something you're not or faking it.  Posture is about utilizing the resources, systems and others around you to show a greater posture.  Be the person people can follow.
I am going to give you a quick suggestion that you can use with any business to create posture.  You are going to see me use this in my business as well.   I have found an online tool called "Clickbook.net".  Clickbook.net is an online appointment setting service.  This is the system we are going to use.
Here is how this works.  You find a friend or maybe your spouse that can work with you as your marketing assistant.   Whenever you have a prospect that comes into your system;   what you need to do is have your marketing assistant give them a call and approach it like this:  "Hi.  I am Carl's marketing assistant and he asked me to give you a call.  Carl is very busy but he wanted me to schedule in a small block of time to visit with you and assist you in attaining your dreams and goals and to help you start strong in your business.  I have just a few questions for you.  I am acting as his gatekeeper so that his time is well spent.   Can I get some initial information from you that will help Carl make your time more effective? "  And the person will of course say yes.
These are the questions you should ask.  "What are the long term goals you want to accomplish?  What are the reasons you joined this business?  What amount of money can you put into your business?  The second portion of that question is, "On an ongoing monthly basis, what amount of money can you invest back into your business?"
Let me give you an explanation of these questions.  Number one, we are looking at why does this person want to start their business?  Why are they a prospect of yours?  Number two; what do they have to work with right now?  When that number is named, you have an immediate opportunity for up sell when you are on the phone with them later on because you already have this information.  Having this information before you call them lets you know what tools you can recommend to them to help them reach their goals and these are also additional cross sell opportunities as well.
We are trying to monetize the prospect so that we are getting the maximum value out of your relationship with them.  We can also help them succeed to the fullest as well.  Once we have the information the next question is, "How many hours per week are you going to be able to invest into your business?"  If the individual responds with "About 2 hours a day", your response is, "So that would be about 12 hours a week.  Is that correct?"
Now that the information has been gleaned, your assistant will proceed with getting the appointment scheduled for you.  They will go to your Clickbook calendar and let the prospect know what times are available and how much time will be needed for the consultation.  Let the individual know that if they are not able to keep the appointment, it will be several weeks before another appointment will be available for them.  It is important that they keep the appointment.  Also, your next statement should be, "Carl usually charges a consulting fee for his time and if you are not available for the set appointment, you will be billed for the missed appointment.   However, if you need to cancel, I will tell you how to do that."  Once the prospect has agreed to the time, let them know that a reminder email will be sent out about 6 hours before the set appointment.
What has just occurred is posturing.  You know take on the persona of the leader you are trying to be.  There has been no discussion about money or what you are earning.
When you get on the phone with the prospect, you are ready to discuss their answers to your assistant's questions.  Your statement should be, "I am glad we were able to set the appointment with you.  Let's go over the information I have.  I see that you have x number of dollars to invest in your business,  a marketing budget of x amount and you want to accomplish X, Y and Z goals and also about 12 hours a week to invest in your business.  Is that correct?"
"Here is what I want you to do?  Are you in front of your computer?  I am going to go ahead and get you signed into the tools that I use that are going to make you most effective at making your business work.  You were serious when you said you wanted to make this work weren't you?  Good."   After the person says yes direct them to the website.  Next, " I am going to go over how to make this tool work but first we need to get you signed in."  You are going to lead your prospect through the steps of signing them up for the tools they need to make their business successful.  You already know their budget is so you are already aware of what you can recommend.
Think about this: Posturing for your business.  This is a great way to take the income you are making and multiply it or if you haven't made anything yet, it is a great way to start the income stream flowing.
If you enjoyed this post please 'like & share' this page.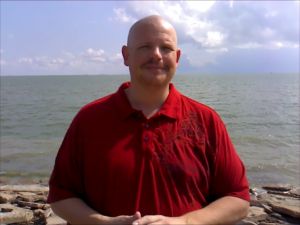 CLICK HERE to work with me personally!
Tagged with: appointment • information • marketing • marketing assistant • number • person • prospect
Filed under: Internet Business
Like this post? Subscribe to my RSS feed and get loads more!