Did The Google Penguin Bite You?
Wednesday, May 9th, 2012 at 2:09 pm
Did The Google Penguin Bite You?
About 3 weeks ago I began to notice a change happening in my traffic statistics.  Abruptly my traffic dropped by about 500 visits per day.   Immediately I suspected Google was changing their algorithms once again.   Within a matter of days, my suspicions were confirmed as Google announced the release of the Penguin update.
Over the next few weeks, I began to hear the pained cries of other marketers who had dropped off the front page of Google.   Keywords they had once dominated were now ruled by someone else.   One particular friend found himself banished to page 3 for keywords that had been his bread and butter for months.
By the end of April, my total traffic dropped off by nearly 6,000 visits….not fatal, but certainly a noticeable drop.
So What Was The Google Penguin All About?
It is important to remember that Google is the leader in online search.  On this site alone, Google accounts for approximately 80% of the search engine traffic.   Google understands that they need to deliver the best results for any search that is done on their website.  If people are getting irrelevant search results, they will use another search engine and advertisers will no longer want to use their adwords service.
As with all updates, the Google Penguin update is an effort by Google to provide their customers with the best search results possible.  Last year, the Panda update targeted what Google labeled as "link farms."   The Panda update took out low authority article directories from their results; however, even large article directories were affected, including directories that had high authority.
The Penguin Update appears to have continued this earlier change AND targeted sites that used hidden keywords and high anchor text concentration.    For those of you who may not understand these concepts, the first deals with a tactic called "keyword stuffing."  Keyword stuffing is the saturation of a piece of content with one particular keyword or a flood of keywords.   To keep the content readable for human eyes, some site owners will use invisible text to accomplish the keyword stuffing activity.    Anchor text is the highlighted portion of text  that indicates the presence of a hyperlink to another website.   In SEO, targeted keywords are used as anchor text for greater relevance, this appears to have been the greater thrust of the Penguin update.
In post Penguin evaluation, most agree that a lack of anchor text diversity was one of the key elements that affected a website in this latest update.   When a site had a high concentration of a particular keyword to a particular website, the affects of the update were substantial.   It is important for their to be a great deal of diversity in the anchor text being used on a website.   If that site repeatedly only links to a limited number of sites using a limited number of keywords as anchor text it is likely to be hurt by the update.
In the case of my website, I was able to maintain most of my first page rankings and actually gained some others, as sites were dropped.   The drop in my overall traffic appears to have primarily been from the de-indexing of sites that linked to my site; however, I was able to identify a few keywords that were dropped from page 1 status.
Recovering From The Bite Of The Google Penguin
Moving forward there are some key things to keep in mind as we deal with the aftermath of the Google Penguin.   The first thing has always been the most important.   If you will create content that is valuable and of great interest to your readers, they will continue to return and they will share your content with others.    The second key is to diversify your traffic sources.  Don't fully rely on Google to show everlasting kindness to you.   The more comprehensive your marketing efforts, the more insulated you will be from future algorithm changes.   Lastly, become a student of Google.  They will regularly update you on their efforts to return the best search results.  If SEO is going to be a key element of your strategy, it is critical that you continue to be a student of your craft.
The bite of the Google Penguin hurts, but it doesn't have to be the end of your business.
If you enjoyed this post please 'like & share' this page.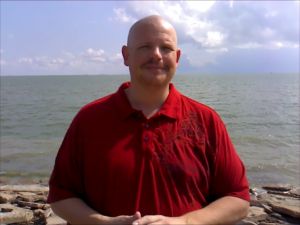 CLICK HERE to work with me personally!
FREE Leads & FREE Cash - Get It Now!
Tagged with: change • google • search engine • site • text • the Penguin • Update • website
Filed under: Internet Business
Like this post? Subscribe to my RSS feed and get loads more!