Live The Dream 2 – Post Conference Review
Tuesday, October 25th, 2011 at 4:34 pm
Live The Dream – Post Conference Review
Over the weekend, I attended the Live The Dream 2 conference hosted by My Lead System Pro.  I was joined in Orlando, Florida by hundreds of other marketers from around the world.   Over the course of the weekend we heard from many top level producers in the world of network marketing, including Todd Falcone, Tim Erway, Daegan Smith, Diane Hochman, Tracey Walker, Ray Higdon and David Wood.   Each of these speakers brought great insights for the audience using examples from their own business, or in the case of Tracey Walker actually role playing with members of the audience.
This conference definitely over-delivered on content and value with sessions starting each day at 8:30AM and wrapping up shortly after 8PM each evening.   There were a few consistent themes that continued to arise from these sessions.   These included the importance of active prospecting day in and day out in your business.   Many of the speakers stressed the importance of accountability for these prospecting activities.   Another common theme dealt with those whom you choose to recruit in your business.  Tracey Walker stated it best when she asked the question:  "Would you entrust your multi-million dollar business to just anyone?"  The importance of recruiting leaders was stressed over and over again by a great number of speakers.   Of course the other very prominent theme had to do with your mindset.   Being able to truly believe in yourself and your ability to get the job done.   Mark Hoverson took this a step further by suggesting that many in the audience needed to "cleanse the lepers" that are in their heads.
Live The Dream Means Relationships
The relationships developed in these conferences are some of the greatest treasures you come away with.  During the weekend, I spent time with Lawrence Tam, a mechanical engineer who has developed an amazing online business for himself in the network marketing industry.   Lawrence and I spent a great deal of time talking about SEO and traffic.   I spent time with Brian Cole, the 22 year old phenom who went from working full-time at McDonalds to being full-time in his business in less than 100 days.   I had breakfast on Sunday  morning with Marc Barrett, an industry legend, who in his 24 years of network marketing has been a 7 figure earner many times.  These are just a few of the people that I got to know well over the weekend.
Live The Dream Fosters Creativity
When you are surrounded by such high entrepreneurial energy, you can't help, but to find your head swimming with new ideas.  During my time at the conference I had no less than 4 new money making ideas flash through my brain and end up on my notepad.  In the days to come you will be seeing these ideas manifest.   Even today, I have already made $150 on one of these ideas that isn't even a product yet.  The power of entrepreneurial creativity cannot be underestimated.   This creativity also comes about in the many mastermind sessions that take place with others throughout the weekend.  During the weekend, I identified many people who I will partner with in the days to come.   These partnerships may be as simple as an interview on this website that builds brand identity or it may even culminate in a new product launch.
Live The Dream 2 was an amazing experience for me and I know that you will be equally as inspired when you attend live events with your company or with industry conferences such as this one.  You can see some of my photos from Live the Dream 2 on my Facebook fan page.
If you enjoyed this post please 'like & share' this page.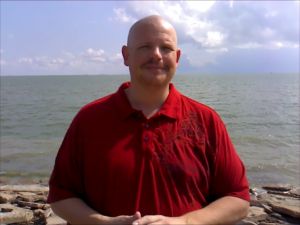 CLICK HERE to work with me personally!
Tagged with: Florida • Live The Dream • network marketing • Orlando • Post Conference Review • tracey walker
Filed under: MyLeadSystemPro
Like this post? Subscribe to my RSS feed and get loads more!