How To Build Any MLM Business With My Lead System Pro
Thursday, July 19th, 2012 at 4:03 pm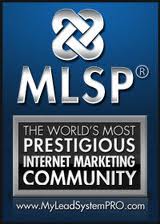 How To Build Any MLM Business With My Lead System Pro
Over the past couple of years I've talked extensively about My Lead System Pro, the primary lead generation tool that I've used in my business.   Today I wanted to really break down how I use this system in my business for much more than just lead generation.   In the video below, I actually take you through the entire blueprint of how I leverage the MLSP system to not only find prospects, but to also create ongoing cash flow month after month on top of the money that I earn from my MLM companies.
Training – The Backbone Of My Lead System Pro
MLSP was put together with the idea of helping the struggling network marketer find success, by addressing the most common problems face by those in the industry.   In doing so it revealed another long known, but little spoken fact….the best prospects for any network marketing business are those already involved in MLM.   This removes the question of "is this a pyramid/scam?" and the brutal task of trying to convince people who aren't interested in the first place.   Armed with that information, all the serious home business owner needs to do is scratch the itch of an already convinced target market.
The number one tool for this task is training.   Network marketer spend countless hours online every day looking for ways to get their business in front of more prospects and make more money.    This leaves you with two choices, you can spend years becoming a guru in the industry or you can tap into the wisdom and expertise of those who are already making it happen.    This is where MLSP comes in.
Within My Lead System Pro, there are countless hours of internet marketing training, given by some of the biggest movers and shakers who are building their MLM businesses online today.    This comprehensive training library serves two purposes.   First it is there to educate you, so that you become a much better marketer, but more importantly MLSP has built lead generation mechanisms around this training.
Let me share how this works.   In my business, I use a Facebook training offer that is put out by MLSP.   Approximately 16-17% of the people who land on that page will enter their name and email address to watch the free 86 minute training webinar.   In that webinar, one of the top experts in Facebook marketing walks the viewer through a comprehensive Facebook marketing plan that can be implemented immediately.    The viewer gets helpful training and I get their contact information.   The viewer is now a prospect.
Now that the prospect is on my marketing list, they are going to get a series of follow up emails that offer additional marketing training and recommended tools.   These emails are intended to provide exceptional value and position the MLM business owner as the leader providing that value.
Cash Flow – The Other Priority of My Lead System Pro
When the prospect makes a purchase of one of the tools recommended in training (e.g. hosting, domains, autoresponder, etc….) this generates commission for the business owner outside of the income generated from their network marketing business.   This cash flow can be used for advertising, purchasing tools or simply as extra spending money.   Within the MLSP system there are 15 different tools and resources that are presented to the prospect, this means you have ample opportunity to build multiple streams of revenue.   In addition, many of these tools are subscription based, creating additional residual income that arrives in your mailbox month after month.   On average, I receive checks from 6-8 different revenue streams each month that are outside of my network marketing businesses.
Your Business – The Focal Point Of My Lead System Pro
Ultimately, your prospect is exposed to your business many times along the way.   The beauty of the system is that this prospect has also been equipped with great tools and training, so that they are well trained when they join your business.   You have also been positioned as the leader that they want to work with, as the system has promoted you along the way.
If you haven't already done so, watch the video above and click the join button to get started with My Lead System Pro.
If you enjoyed this post please 'like & share' this page.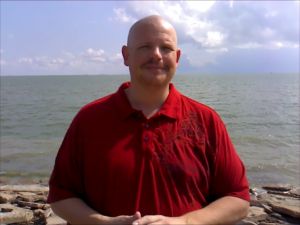 CLICK HERE to work with me personally!
Tagged with: attraction marketing • lead generation • mlsp • My Lead System Pro • myleadsystempro
Filed under: MyLeadSystemPro
Like this post? Subscribe to my RSS feed and get loads more!