Attraction Marketing Training with Carl Willis and Friends
Monday, October 29th, 2012 at 10:06 am
Attraction Marketing Training with Carl Willis and Friends
If you have never heard the term attraction marketing training you are about to discover the power of it and what it can do to change your network marketing business, affiliate marketing business, and beyond. What does this term really mean then?
It means that much like when you had a crush on someone, you did what you thought would attract them to you. You may have batted your eyelashes, made an attempt to seem interested in what interested them, and at the end of the day you probably discovered that they either were attracted to you or they weren't at all.
This is okay folks, because what I am about to tell you pertains to your business, and it's every reason why you need attraction marketing training, starting now!
Where Attraction Marketing Training Comes From
So, where does attraction marketing training come from exactly? It comes from Mike Dillard, and this is something I learned about upon entering network marketing years ago. While Mike Dillard isn't the most charismatic person in the world he certainly knows what attraction marketing means and how to use it.
Attraction marketing isn't portraying a lifestyle that doesn't exist; it's about marketing in a way that creates value. This could be the case for any business, but if you don't create any value upfront, how you could possibly get someone to come around your way of thinking? It's your job as a business owner to draw people to you NOT push them away.
Remember, messages that resonate with your target audience are the messages that teach them, and let them know that you have their best interest at heart. So, is this the last thing you need to know when it comes to attracting marketing training and how to get a following?
Why Attraction Marketing Training is Necessary for Your New Team Members
When you get new folks to come on board your team and join your business opportunity, it's important that you also get them to go through some attraction marketing training as well. Once you have attracted folks into your business, and you are teaching them, it's time to make sure that you take them through the training from Mike Dillard, so that they can for themselves what it really is and what it all means.
Everyone should be using this in their business; especially those that are network marketers and affiliate marketers. Offer free information to help others understand what you are doing and why and how they can do the same. Remember, it's always key to educate people so that they know you care and that you do have a vested interest.
After all, it's about helping people get what they want, and then ultimately you will get what you want too. It's time that you really considered what path in life you want to follow. If you want to be an entrepreneur and have time freedom among other things, then focus on attraction marketing training for yourself right now, but be sure you teach it to others as they join you.
Discover the attraction marketing system that I use.
If you enjoyed this post please 'like & share' this page.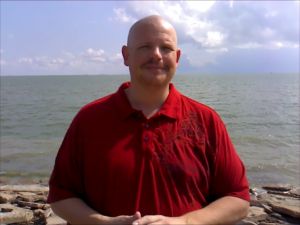 CLICK HERE to work with me personally!
Tagged with: attraction marketing • home business • magnetic sponsoring • mike dillard • mlm • network marketing
Filed under: Attraction Marketing
Like this post? Subscribe to my RSS feed and get loads more!